We offer a variety of panel style doors for warehouses, distribution facilities and loading docks. Panel garage doors and dock doors have all kinds of insulation properties. Our Thermacore sectional panel garage doors are the most practical for industrial buildings in the northeast. We see these type of doors in service stations, maintenance buildings, warehouses, loading/shipping docks, municipal buildings, RV/boat storage and trucking/distribution centers.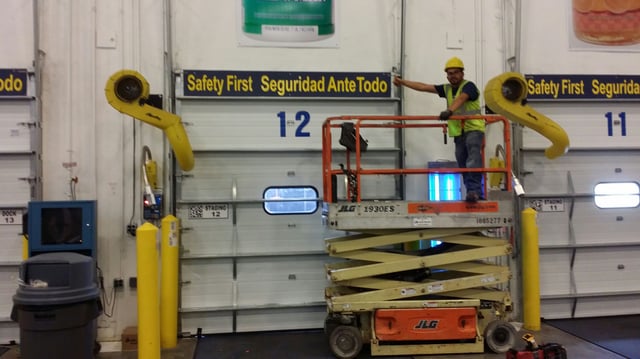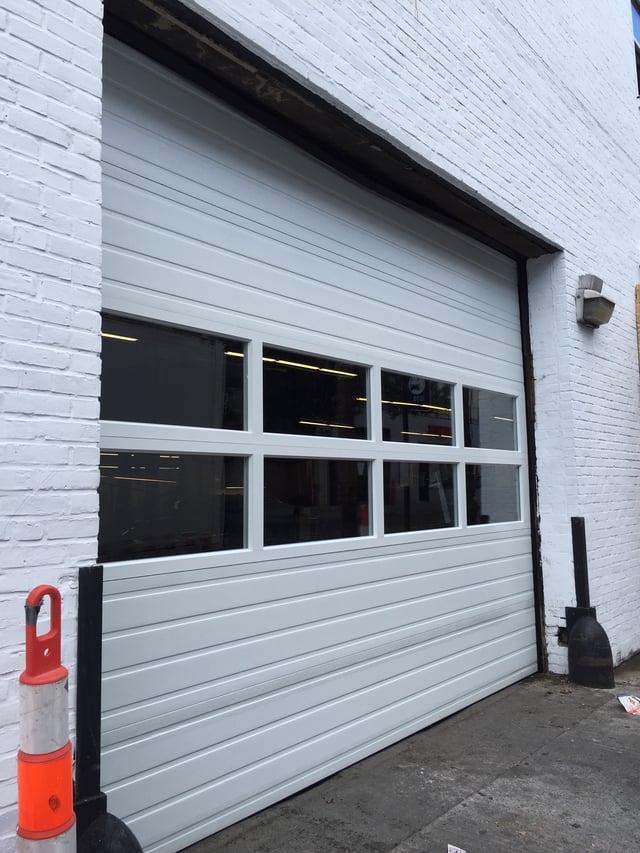 Our Model 850 series is our leading product with a 3'' core providing the best strength, durability, and insulation. Our 596, 592 and 599 have a 2'' thick construction with polyurethane insulation. And then there are doors with thinner thickness levels.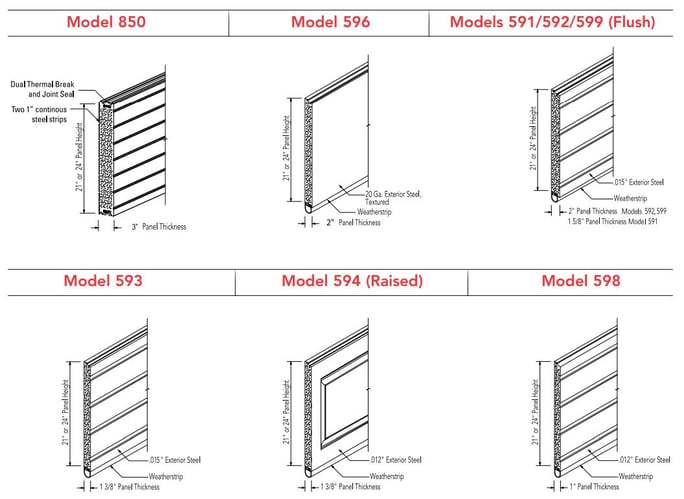 You can get industrial garage doors for commercial garages that have exhaust ports, and full perimeter weather stripping, and different track systems for low head room applications.
Panel rollup doors allow the best light visibility because you can get really large windows or vision lites.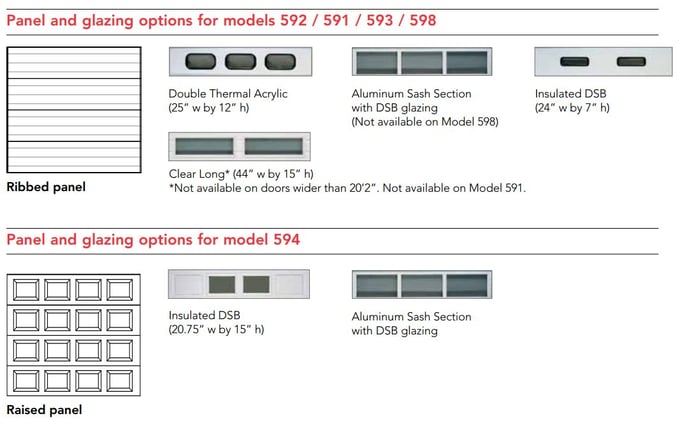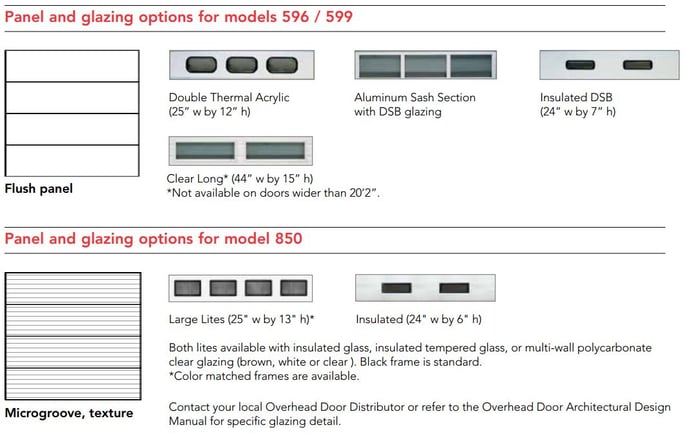 To learn more about other options, check out our product catalog and choose the right commercial door and dock for your facility. Spend some time looking at the sectional doors, rolling steel doors, other industrial doors and the accessories like commercial operators that you can find at the Overhead Door Company of The Meadowlands & NYC. You will appreciate not only our amazing selection but also the level of customer service and care you receive from our team of overhead door experts. You can also read other entries in our blog.
For more
information
, please give us a call at 973-471-4060 or email us at:
info@dockndoor.com
We service Northern New Jersey, Manhattan, New York City,
Brooklyn
, Queens, Staten Island, Bronx, Westchester and Rockland.