Whether you are designing or building a loading dock for small or large company, finding the right loading dock doors is an important task. The loading is a busy place for most companies, playing a central role in keeping operations running smoothly. Because of this, industrial loading dock doors must strike the right balance between security, reliability, durability and affordability.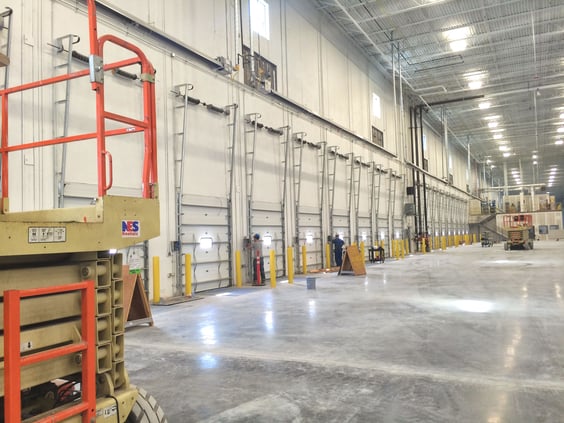 At Overhead Door Company of The Meadowlands & NYC we stock a wide range of industrial rolling gates and doors, and we work closely with you to ensure the right closure for the right application. When it comes to loading dock doors, we understand the need for superior life cycle and durable use. You will find industrial doors to fit a range of needs, including fully insulated and non-insulated.
Because of their rugged and versatile design, our loading dock doors find uses in a wide range building types and applications. These include:
Interior application. You can utilize the included doors of refrigeration and cold storage building for both external and internal access. In fact, drive-in providing access to large storage facilities inside buildings are popular use.
Flexe building. These popular structures provided affordable and flexible use for a number of needs, including R&D, small distribution centers, showroom sales, and lightning manufacturing. The combination of retail, office and warehouse space is often facilitated by the rigth choice of rolling doors and gates.
Telecom and Data Hosting. With the increasing importance of data centers and communications centers, specializes use of rolling doors and gates allow full security while maintaining easy access to work areas.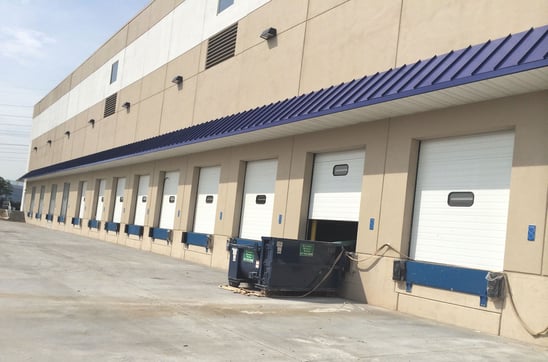 If you are considering a structure that requires controlled access, we can help you specify the optimum solution.
For more information, please give us a call at 973-471-4060 or email us at: info@dockndoor.com
24 HR Emergency 973-471-4060.
We service Northern New Jersey (Bergen, Passaic, Hudson, Union, Essex, Morris, Hudson, Hunterdon, Middlesex, Mercer and Somerset county/counties), Manhattan, New York City, Brooklyn, Queens, Staten Island, Bronx, Westchester and Rockland.