Our team at Overhead Door Company of The Meadowlands & NYC (a division of Loading Dock, Inc.) is your installation company for scissor dock lift elevators, dock plate elevators, hydraulic platform lifts, electric vertical dock plates and lifting tables/platforms.
Our team of SuperTechs is fully trained and qualified to handle the most complicated repairs, maintenance and service for your loading dock equipment in New Jersey and New York City Metro area.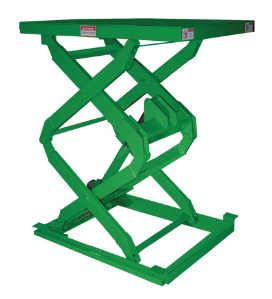 Scissor Dock Lift Leveler

Our Dock Lifts can be pit-recessed mounted or surface-mounted.
The scissor legs can withstand a variety of capacities. We've installed dock lifts in military bases that required a 70k lifting capacity.
These electric dock lifts allow a transition of goods from one dock platform height to another.
Our dock lift levelers have a vertical lift range to go over 10 feet!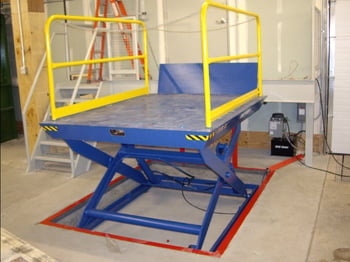 Scissor Dock Lift Leveler
For more information, please give us a call at 973-471-4060 or email us at info@dockndoor.com
We service Northern New Jersey (Bergen, Passaic, Hudson, Union, Essex, Morris, Hudson, Hunterdon, Middlesex, and Somerset county/counties), Manhattan, New York City, Brooklyn, Queens, Staten Island, Bronx, Westchester, and Rockland.
For 24-hour emergency service, please contact us at 973-471-4060.