FIRE-RATED DOORS / ROLLING FIRE GATES
Fire Doors - Ideal for commercial, industrial, institutional and retail projects.
We offer a wide array of rolling steel doors to meet the most demanding fire safety standards, unusual opening sizes and discerning aesthetic requirements. Designed to close automatically in the event of a fire or alarmed event, our fire-rated doors are available for service door and counter applications in commercial, industrial, institutional and retail projects.
All doors comply with NFPA-80, and are listed for both masonry and non-masonry applications.The Fire Sentinel® time-delay release device provides an added measure of safety to control the doors' closure.
We can even produce fire and smoke rated gates with no side rails.


Fire-Rated Insulated Rolling Service Doors & Gates
The FireKing® 635 Series is a commercial rolling insulated fire door that offers the triple benefits of insulation, fire protection and sound attenuation. This one door eliminates the need for separate fire and insulated doors. The Insulated FireKing® Fire Door has many performance options including: UL, FM, New York City, California (CSFM) and Optional "S" smoke label with up to four hour UL label.

Fire-Rated Rolling Service Doors & Gates
These series of FireKing® Fire Doors are fire-rated rolling service doors which offer superior protection wherever a listed fire door is required. Customized fire doors are available for conveyor openings.
Their reset system allows these doors to be easily drop tested and mechanically reset at any time without requiring special tools. Additional protection features, such as Fire Sentinel® and FireLite® vision lites are available options.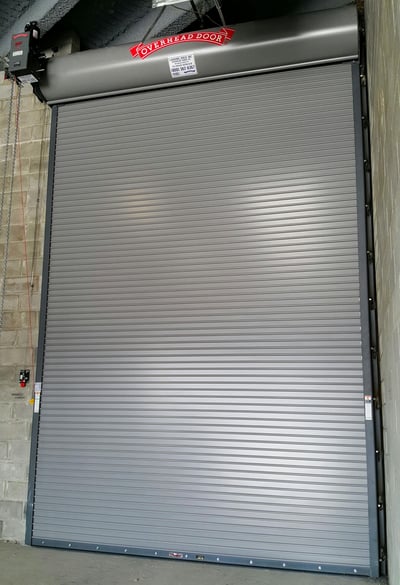 Fire-Rated Door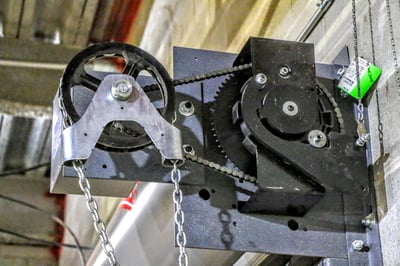 Chain Hoist for a Rolling Fire Gate Manual System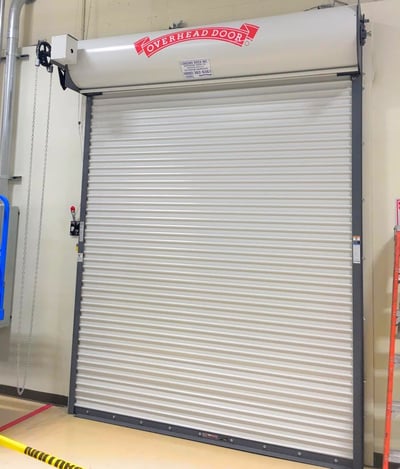 White Fire-Rated Door

Rolling Fire-Rated Counter Doors & Gates
These series of fire-rated counter doors are ideal. Common applications include factories, schools, concessions, hospitals, cafeterias and retail settings.
These doors are designed to expand upward in a fire, allowing the guides to be installed flush with the sill. Their compact, box-like form also provides an attractive finished appearance that requires minimum side room. The 640 Series has exposed components made of primed galvanized steel while the 641 Series exposed components are of stainless steel.
Added protection features, such as the Fire Sentinel® are available.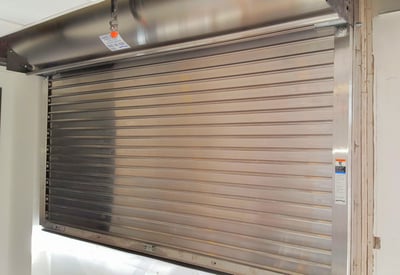 Rolling Fire-Rated Counter Door




Integral Frame & Sill Fire Counter Doors
These integral frame counter fire doors provide a handsome finished appearance for a variety of applications, including food service counters. Available for opening sizes up to 9' x 4' (2743.2 mm x 1219.2 mm).
Added protection features, such as the Fire Sentinel® are available