SECURITY SHUTTERS & SECURITY GATES
Rolling shutters are used to secure pharmacies, food kiosks, hospitals, and storage closets. You can find them in airports, sports facilities, concession stands, offices, government buildings, community centers, and schools.
Our rolldown overhead door shutters provide a more attractive look in higher-value neighborhoods and properties. You can see that the roll-up shutters take very minimal headroom and side room. When headroom is tight, a roller-type shutter will fit in as little as a 7-inch x 7-inch space, unlike a sectional upward acting overhead garage door. Our low headroom coiling shutters have beautiful finish options. You can powder coat up to 200 colors. The finishes can be semi-glossy to a matte finish. You can even put an anti-graffiti coating on the shutter gate. We also carry six different wood grain finish options.
NON-COIL SIDE SLAT VIEW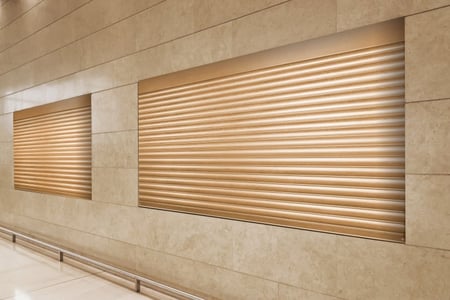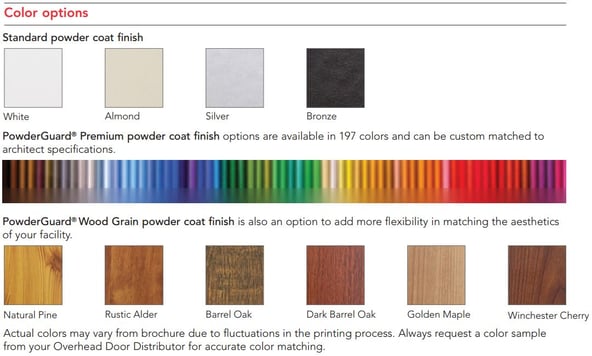 Our Allura Model, 653 Series, is an optimal choice for upscale features, stylish aesthetics and compact design.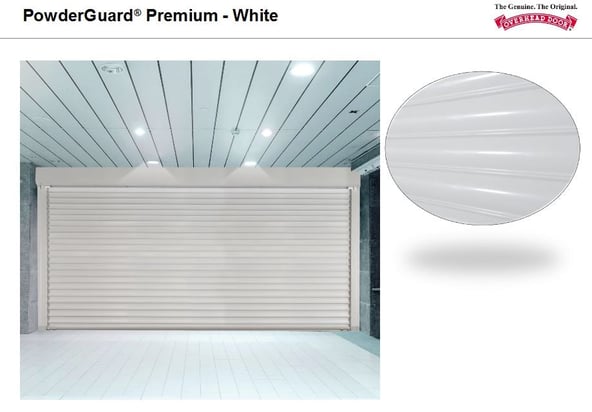 The slats come in different varying heights with multiple perforation holes and fenestration square cut options. There are many configurations that can be done to allow the right amount of light and air passage.
NON-COIL SIDE SLAT VIEW OF DIFFERENT SLAT CONFIGURATIONS

The Allura can be operated by an electric tube motor or crank operation. And there are many different ways for locking the shutter gate.


COIL SIDE SLAT & SHUTTER SYSTEM VIEW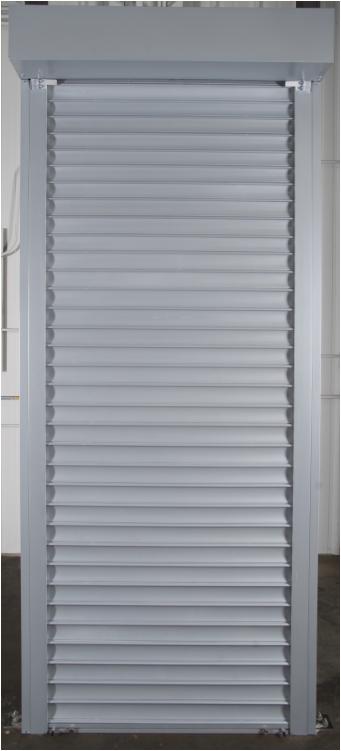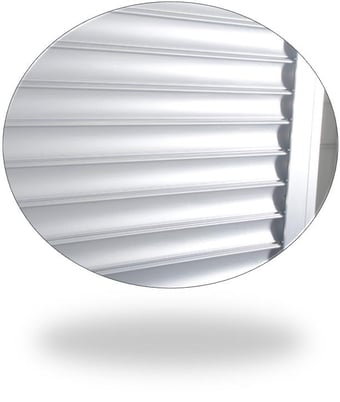 SMALL HEAD PLATE EXAMPLE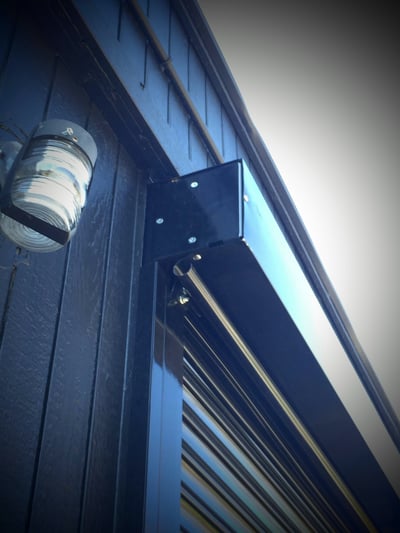 Door Options
- Step angle bottom bar attachment
- Electric tube motor or crank operation
- Slide bolts (exterior; no-coil side) suitable for use with padlocks; left and right slides (option on compact aluminum bottom bar with push up and crank operation)
- Cylinder lock (option on tubular aluminum bottom bar with push up and crank operation)
- PowderGuard® Wood Grain finish in six different patterns
- Custom PowderGuard® Premium powder coat in 197 colors