Commercial Overhead Doors & Roll-Up Doors Repairs
When you rely on a commercial overhead door or a service roll-up door to keep your facility secure, you want it in top operating condition at all times. Any interruption to your workflow due to a broken or inoperable door is simply not acceptable.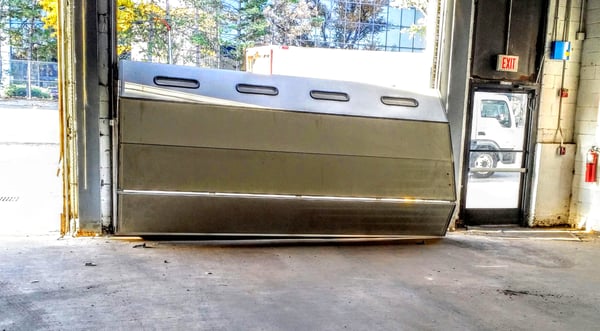 The Supertechs at Overhead Door Company of The Meadowlands & NYC understand your demand and deserve dependability in your overhead doors rollup shutters. We have more than four decades of experience ensuring our customers have that reliability due to our Fast and Friendly Expert Repair Service.
Our thousands of installations of commercial overhead doors in all types of industries provide us with extensive expertise and the ability to promptly meet your specific needs. From high-traffic applications such as manufacturing facilities to climate-controlled pharmaceutical operations, our factory-trained SuperTechs find the problems and fix them without delay. They also provide regular preventative maintenance to your commercial or industrial garage doors.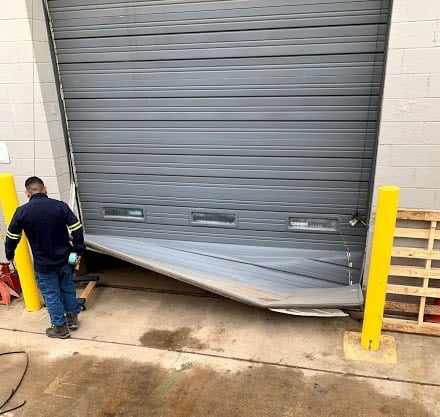 We Repair All Major Manufacturers, All Commercial Applications
We provide turnkey service at Overhead Door, from selecting the best commercial garage door from the best manufacturer to installation to factory specifications and lifetime support and maintenance. Our SuperTechs work hard to ensure you have the maximum performance over the longest period of time with the lowest cost of ownership.
However, we also work with many customers who have turned to us to solve their problems after overhead doors have been installed by another vendor. We stock and have rapid access to the parts from all major manufacturers of all types of rolling and overhead doors, including:
- High-Performance Commercial Overhead Doors
- Standard Commercial Overhead Doors
- Commercial Grilles
- Commercial Rolling Counter Doors
- Commercial Shutters
- Loading Dock Equipment
Whether we provided your overhead door or it comes from another vendor, we offer both on-call service and regularly-scheduled preventative maintenance programs. We take pride in stepping in to provide PM, repairs, or any other service promptly and efficiently.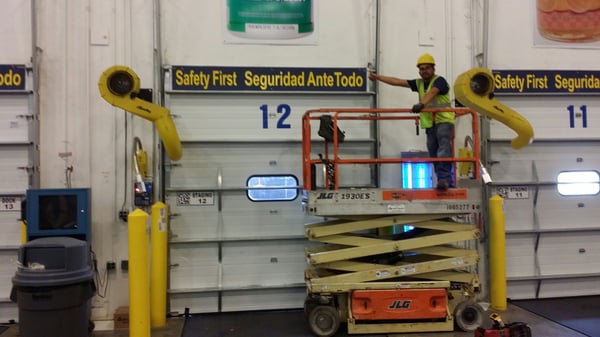 Service Designed to Meet Your Needs
We invest in our SuperTechs to keep them fully trained and on-call to respond to your overhead doors' emergency service needs 24/7/365. When it's 2 am on a snowy night and your commercial rolling door won't open, one call gets our service team rolling. No matter the time of day or night, your call will be answered by a real person anxious to solve your problem as fast and efficiently as possible.
We constantly search for ways to upgrade our responsiveness to our customers, including giving you the ability to simply text us your service call.
Our passion to provide unequaled service to all clients drives our "Fast and Friendly Expert Repair Service" philosophy. When you call the SuperTechs at Overhead Door Company of The Meadowlands & NYC, you activate an entire team of trained professionals who have one goal – getting your commercial overhead door in top shape as quickly as possible.
Call now to implement our maintenance program to minimize any need for emergency service, or call anytime if you need the fastest and most effective response to your commercial overhead door service needs. We have programs catered to all different industries.
We service Northern New Jersey, Central New Jersey, Southern New York and New York City.