If the use of loading dock levelers is essential to your business, you understand the importance of keeping it functional and productive at all times. An edge-of-dock leveler is often an economical and effective solution. Depending on your specific needs, the right edge-of-dock leveler will service trucks with a range of height differences and where space is an issue.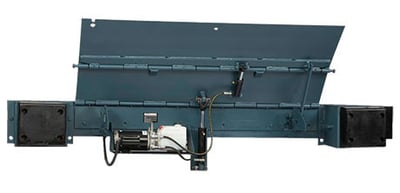 Edge-of-Dock Leveler
We work with only leading industry providers of loading dock equipment at Overhead Door Company of The Meadowlands & NYC. When it comes to selecting the ideal edge of dock leveler for your specific application, there are two basic options, hydraulic or manual edge-of-docks.
McGuire offers two effective units to meet either need:



- Hydraulic Edge-of-Dock Leveler:
McGuire provides a series of hydraulically operated units that affordably allows you to service trucks with a recommended working range of +/-3" and a maximum operating range of +/-5" above and below dock level.
Some of the features that you can find in McGuire's Hydraulic Edge of Dock Leveler are:
- Automatic return to stored position after use.
- Superior construction with high-strength materials such as the 55,000 psi min. yield steel safety tread plate.
- Easily accessible and reliable two-cylinder hydraulics.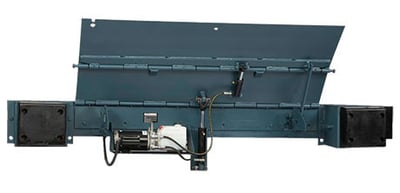 - Mechanical Edge of Dock Leveler (EOD)
These low-cost units are ideal for operations working with captive fleets and similar truck bed heights. An effective alternative to the pit-style mechanical dock levelers, these units mount on the face of the loading dock. The efficient design also allows this unit to be used where a pit is not available and as a retrofit to an existing facility. These edge-of-dock levelers utilize easy-to-operate "Lift Free" EOD and are constructed with the same high-quality materials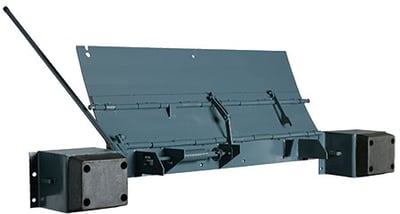 Related products:
Hydraulic Dock Levelers | Mechanical Dock Levelers | Vertical Dock Levelers
Call the team at Overhead Door Company of The Meadowlands & NYC today to discuss affordable ways to add to your loading dock efficiency.
For more information, please give us a call at 973-471-4060 or email us at: info@loadingdock.com
We service Northern New Jersey (Bergen, Passaic, Hudson, Union, Essex, Morris, Hudson, Hunterdon, Middlesex, Mercer and Somerset county/counties), Manhattan, New York City, Brooklyn, Queens, Staten Island, Bronx, Westchester and Rockland.