THERMACORE® SECTIONAL DOORS
Thermacore® doors are an ideal choice for applications that demand the highest levels of thermal efficiency, air infiltration and wind load resistance.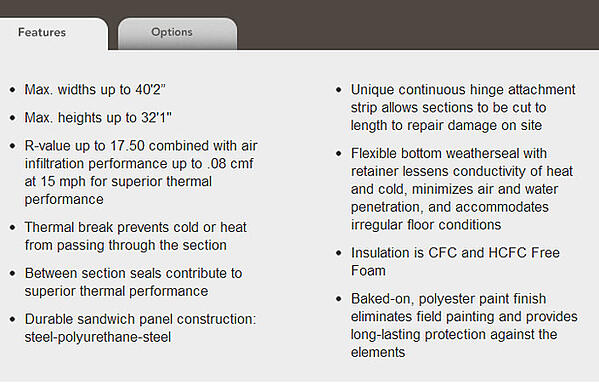 Extra Heavy Duty Doors


Heavy Duty Doors


Medium Duty Doors


Light Duty Doors

*8 and 10 Year warranty on delamination. All other components are under warranty for one year.