High-Speed Door Repairs & Preventive Maintenance Services
Finding a qualified door vendor to repair, maintain, upgrade and/or replace your high-speed roll-up doors & high-performance roll-up doors is not easy. There are many fast-speed roll-up door manufacturers out there that all require different OEM parts.
It is critically important to use OEM parts for proper repair and diagnosis of your fast speed (cloth, fabric, metal, rubber, vinyl, plastic) gates and motor system. Whether you have a class A building in Manhattan, New York, or a cold storage distribution facility in New Jersey, our service crews are ready for you 24/7.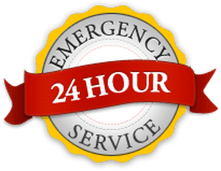 The experts at Overhead Door Company of The Meadowlands/NYC (Division of Loading Dock, Inc) is equipped to repair Albany Door Assa Abloy, Dynaco Entrematic, Hoerman Flexon, Rytec, Marathon, TNR, ASI, M&L, R-Bac, and more manufacturers.
- Metal and Fabric Panel, Curtain and Window Replacements
- Motor & Belt Replacements
- Bottom Safety Edge Strip Replacement
- Motor Error Code Diagnosis
- Installation of Floor Loops, Motion Detectors, and Remote Controls
- Windbar, Windlocks, and Endlock Repairs
- Battery Replacements for High-Speed Door Safety Sensors
- Counter Weight Strap Replacements for Side Columns
- Lubricating, Adjusting, and General Service on Rollers, Tracks, Motor Components
- Broken Spring Replacements
- Hydraulic Hose Repair
- High-Speed Door Track Repairs
Industries Served:
- Pharmaceutical Facilities
- Utility Companies: Waste, Water, Gas, Electricity, Cable TV Facilities
- Stadiums & Universities
- Transportation Hubs
- Homeland Security-Compliant Facilities
- Cold Storage Facilities
- Dry Food Distribution Facilities
- FDA-Compliant Food Manufacturing
- Class A Office & Retail Buildings
- Car Dealerships & Car Service "Experience" Centers
- Multi-Family Residential Buildings
For more information, please give us a call at 973-471-4060 or email us at info@dockndoor.com
For 24-hour emergency service, please contact us at 973-471-4060.
We service Northern New Jersey (Bergen, Passaic, Hudson, Union, Essex, Morris, Hudson, Hunterdon, Middlesex, Mercer, and Somerset county/counties), Manhattan, New York City, Brooklyn, Queens, Staten Island, Bronx, Westchester, and Rockland.