PHOTO GALLERY


COMMERCIAL DOORS & LOADING DOCKS
Below you will find our commercial doors and loading dock equipment photo gallery. If you're looking for a specific product, please do not hesitate to contact us at info@dockndoor.com or call 973-471-4060. One of our experts will be happy to assist you.


COMMERCIAL OVERHEAD DOORS




PHOTO GALLERY


LOADING DOCK EQUIPMENT
PHOTO GALLERY

Dock Seals & Dock Shelters



Edge of Dock Leveler



Ramps & Rails



Dock Bumpers


Dock Lifts, Scissor Lifts and
Mobile Lifts


Large Scale Projects
For 40+ years, the Overhead Door Company of the Meadowlands & NYC has been selling, installing, repairing, and maintaining overhead doors and loading dock equipment for commercial and industrial applications.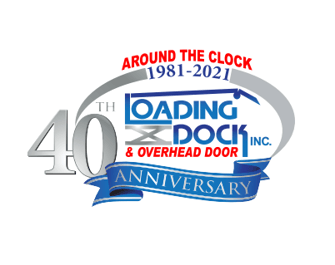 Every product that we install is top quality, meeting or exceeding industry standards. You can be sure that every one of our products come with a comprehensive warranty and the kind of service, experience and dedication to quality that will keep your loading dock safe and efficient for years to come.
---
Industries Served for Service, Design & Installation:

Commercial Doors & Docks for Grocery Stores, Dairy, Bakery, Seafood, Vegetables, Food Processing, Food & Beverage Manufacturing


Commercial Doors & Docks for Warehouse Facilities


Commercial Doors & Docks for Multi-Family Residential Buildings






Commercial Doors & Docks for Airports & Seaports, Municipal, Courthouses, Border Patrol, Police & Corrections, Government Facilities


Commercial Doors & Docks for Colleges and Universities


Commercial Doors for TV Studios


Commercial Doors & Docks for Freight Depots, Shipping Facilities, E-Commerce Distribution Sites


Commercial Doors & Docks for Hospital & Medical Facilities


Commercial Doors & Docks for Class A Office Buildings






Commercial Doors & Docks for Manufacturing Facilities



Commercial Doors & Docks for Pharmaceutical & Bio-Tech Companies, Nutraceutical, Compounding Pharmacies, Life Sciences R&D Laboratories, Medical Device Labs, etc


Commercial Doors for Restaurants



Commercial Doors & Docks for Stadiums



Commercial Doors & Docks for Cold Storage Facilities


Commercial Doors & Docks for Hotels



Commercial Doors for Auto Dealerships