You see fenestrated or perforated rolling steel doors in applications like retail store fronts, pharmacies, healthcare, schools, government buildings, etc. The fenestrations and perforations provide air flow.
Why is Air Flow important?

• Air flow depends on the pressure differential from one side to the other side of the door. This varies from facility to facility.

– Example: many facilities want to regulate air temperature; by allowing the air to flow they avoid hot spots

– NOTE: rolling steel doors do not carry an air flow rating, rather the doors provide the open area.
What other factors should be considered when specifying a rolling door with perforation or fenestration?


• Security


– The rolling door/grille provides security against theft or unwanted access



• Light infiltration



– Allows natural or ambient light through the door and can reduce lighting expenses



• Visibility



– Allows visual access through door; while still maintaining security. Allows retailers displays to be seen even when they are closed.
Source: PIB#10459
FENESTRATIONS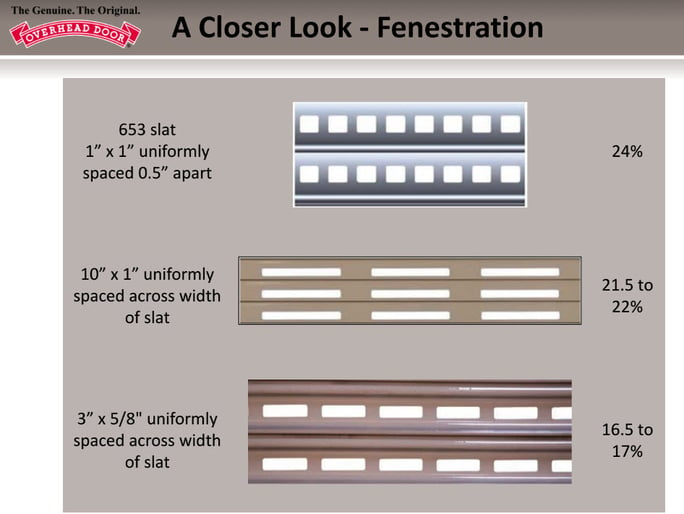 PERFORATIONS