Protecting your staff and yourself, is very important to you, of course. Luckily, there is one way you can offer protection without too much-added work or stress on your part--having your fire door drop tested. Testing your fire doors is incredibly important.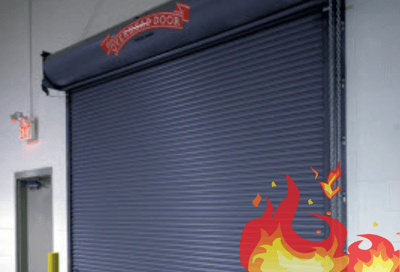 Fire-Rated Roll-Up Door
Reasons to Schedule a Fire Door Drop Test
- Safety of Your Staff and Vendors – A well-maintained door that passes our drop test will keep you and those who work around it safe—even in an emergency situation.

- Long Life of the Door – Our fire door drop test will help find small problems that could turn into big ones. By finding and fixing these issues now, you will assure that the door lasts for years to come.

- Government Compliance – There are certain requirements that you must meet to assure that you are doing what is necessary to protect your building and its occupants. Our test will make sure you meet the standards put in place by NFPA, IDA, IDEA and UL. This can prevent costly fines or even potential closure.

- Insurance Requirements – Your private insurance company may have further requirements when it comes to testing your fire door. Our standard drop test will meet or exceed all of these. If not, we'll work with you to make certain we come up with a solution that does.
Don't put your business, staff, and structure at risk. Scheduling a fire door drop test is easy. Call or contact us at the Overhead Door Company of the Meadowlands & NYC today. We'll help arrange a time to take care of this important task and put your mind at ease.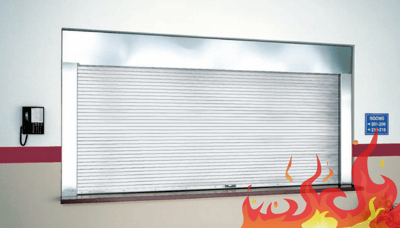 Fire-Rated Counter Door
For more information, please give us a call at 973-471-4060 or email us at info@loadingdock.com
For 24-hour emergency service for existing customers, contact us at 973-471-4060
We service Northern New Jersey (Bergen, Passaic, Hudson, Union, Essex, Morris, Hudson, Hunterdon, Middlesex, Mercer and Somerset county/counties), Manhattan, New York City, Brooklyn, Queens, Staten Island, Bronx, Westchester and Rockland.