Fire-Rated Doors
Depending on the needs of your company, regular commercial doors may not provide the safety you need. If you work in an environment where you are worried about fire, one of the fire doors available here at Overhead Door Company of The Meadowlands & NYC may be the perfect solution.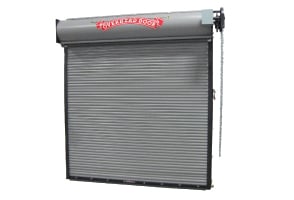 Types of Doors
Fire doors come in many different styles. For instance, we carry fire-rated counter doors that are ideal for use in areas where you only need a door to reach from the ceiling to the counter. Another popular option is fire-rated insulated rolling service doors. These allow you to maintain a consistent temperature inside your building, provide security and have that protection against fire. For a finished look, the integral frame & sill fire counter doors are another option.


How a Fire Door Protects You
So, why do you need a fire door? A fire door is designed to slow the spread of both, smoke and fire, from one part of your building to another. This can give you occupants of the building a chance to escape, and may also protect valuable equipment or merchandise from damage during a small fire. A fire door is superior to a standard door in protecting because it is made of multiple layers and is both, self-closing and self-sealing, in case of emergency.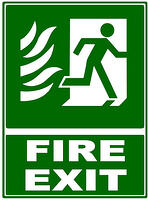 Installation
At The Overhead Door Company of The Meadowlands and NYC, we offer installation, maintenance and repairs of all types of commercial and industrial doors, such as sectional doors and rolling service doors, including these fire-rated rolling service doors. Our team of experts are trained to install nearly any type of commercial door.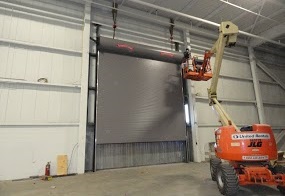 Give us a call or contact us to talk about the options you have when you choose a commercial overhead door. You may be surprised. Our installers are also trained in customer service. We will leave you feeling comfortable about the job ahead, so you can rest easy about installation project. If something ever goes wrong in the future, we can candle regular maintenance and all necessary repairs.
As you can see, The Overhead Door Company is the firm to call for fire doors. However, keep us in mind if you need something simpler too. We offer a variety of rolling doors, aluminum glass doors and other options for your commercial overhead door needs.
For more information, please give us a call at 973-471-4060 or email us at: info@dockndoor.com
For 24 hour emergency service, please contact us at 1-201-273-7619
We service Northern New Jersey (Bergen, Passaic, Hudson, Union, Essex, Morris, Hudson, Hunterdon, Middlesex, Mercer and Somerset county/counties), Manhattan, New York City, Brooklyn, Queens, Staten Island, Bronx, Westchester and Rockland.