Your loading dock is an essential part of your work flow, and it is vital to ensure you achieve maximum productivity while maintaining safe operations. Those are just two reasons that the team at Overhead Door Company of The Meadowlands & NYC carefully selects special loading dock equipment to enhance the functioning of your loading dock
One of the most important additions for your loading dock is a properly designed and constructed dock leveler. We work only with the industry's leading providers of loading dock levelers and equipment, such as McGuire. This highly respected firm produces arange of loading dock levelers to fit every work environment and budget.
When you consider upgrading your own loading dock, you may have questions about what type you should consider: hydraulic, air-powered, or mechanical. One of the benefits of the Overhead Door turnkey approach to solving our customers' needs is assisting in such decisions. We will help you understand the various advantages and cost factors involved with each of your loading dock decisions, especially when it comes to loading dock levelers.
When You Demand the Very Best
If your application includes demanding heavy-duty dock leveling with maximum flexibility, you are probably best-served with a hydraulic dock leveler. For example, the H Autodok® Pit Leveler without compromise, utilizing such features as: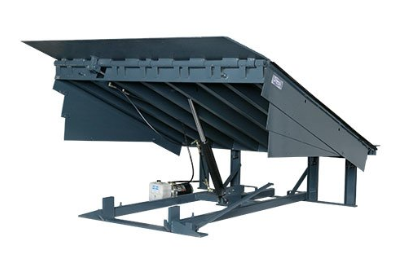 Structural steel framing
Integrated control panels
Full-width rear hinge
Full-range telescoping toe guards
These and other unique features ensure you receive long-term reliable service for all your dock leveling needs.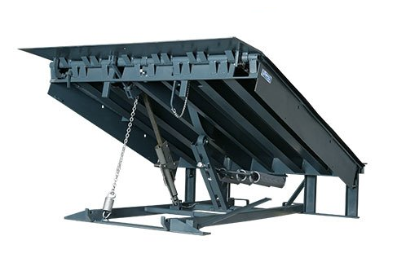 However, you also will find many of these features in the more affordable MP Mechanical Pit Leveler. These loading dock levelers come in standard capacities of 25K, 30K, 35K, 40K, 45K and 55K CIR (Comparative Industry Rating), making them a great choice for less demanding environments. Another great advantage of the mechanical pit leveler is the minimal maintenance needed for low lifetime ownership costs.
Contact us at Overhead Door Company of The Meadowlands & NYC for more information concerning your loading dock leveler needs.
For more information, please give us a call at 973-471-4060 or email us at: info@dockndoor.com We service Northern New Jersey (Bergen, Passaic, Hudson, Union, Essex, Morris, Hudson, Hunterdon, Middlesex, Mercer and Somerset county/counties), Manhattan, New York City, Brooklyn, Queens, Staten Island, Bronx, Westchester and Rockland.