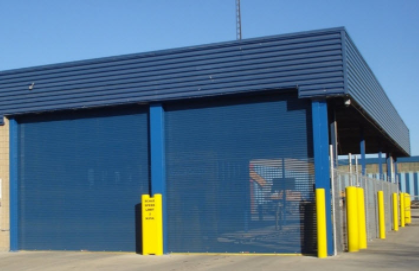 A high-quality, durable overhead door can look good too. The Overhead Door Company offers a number of options that can improve your commercial overhead door's looks while adding strength too.

There's no reason to sacrifice style for the sake of durability! You may think that a door that looks good would be less durable or not as strong as one that is a boring grey, white or beige. However, nothing could be further from the truth. You can add colors to your door while adding strength too.

The Overhead Door Company of the Meadowlands & NYC offers Tiger Drylac Powder Coatings which not only offers you dozens of different color choices while at the same time providing added strength to your commercial overhead door. These coatings can protect your door from the sun, rain, and other hazards that over time cause a door to fade or lose strength. There is no better solution for you—and with a quick turnaround time too.