Aluminum Glass Doors at Dune Studios - Success Story
Everyone knows that aluminum glass sectional doors are a functional way to secure your building, and allow easy entry or loading/unloading of large items or even vehicles. However, if you are looking for form as well as function, take a page from the books of Dune Studios.
The Overhead Door Company of the Meadowlands & New York City had the pleasure of working with Dune Studios recently on a large renovation project. Dune Studios is a full-service studio offering photoshoots, equipment rental, and other related services. Because of this, the company does need to portray sophistication in every aspect of its facility.

Photo provided by Dune Studios
Our team of experts helped them choose the right commercial doors for their studio that would allow for ease-of-use, but at the same time would bring to mind the modern, sophisticated look that the rest of the facility demonstrated.
They selected an aluminum glass door that perfectly matched the rest of the studio, and makes the perfect backdrop to the type of high-fashion photoshoots that Dune Studios is known for in the industry.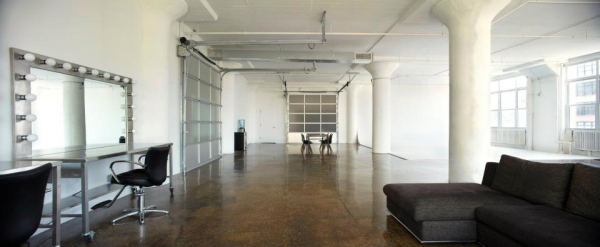 Photo provided by Dune Studios


While you may not have exactly the same needs as Dune, aluminum glass doors are the ideal solution for any structure that requires attention to aesthetics as well as function. Spend some time looking through the selection of aluminum commercial doors at The Overhead Door Company, and see if this may be the right type of door for your project.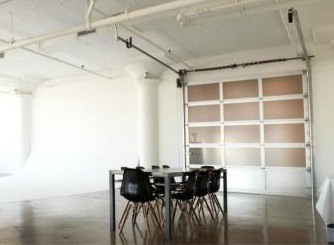 Photo provided by Dune Studios
We take pride in our customer service, so if you have any questions or concerns, give us a call or contact us at any time. One of our overhead door experts will be happy to talk to you and help you make the decision that will work best for your particular needs.
For more information, please give us a call at 973-471-4060 or email us at: info@loadingdock.com
For 24-hour emergency service, please contact us at 973-471-4060.
We service Northern New Jersey (Bergen, Passaic, Hudson, Union, Essex, Morris, Hudson, Hunterdon, Middlesex, Mercer and Somerset county/counties), Manhattan, New York City, Brooklyn, Queens, Staten Island, Bronx, Westchester and Rockland.
* Special thanks to Dune Studios