Loading Dock Equipment for Beginners
Your loading dock equipment may seem like just a slab of concrete. However, there are so many elements of the loading dock area that can make it a great place to work.
If you have the right loading dock equipment,
each and every order you ship or receive
will go much smoother and be easier to work with.
Check out all these essential loading dock equipment options that we offer here at The Overhead Door Company of The Meadowlands & NYC and find out how to get the most you can from your loading dock.
Dock levelers correct height differences between your loading dock and trucks that arrive for shipping or delivery. With more options in cargo vehicles today, it is important you have a quality levelers to make your deck easy to access.
Dock seals are a big energy saver and can protect cargo loads that cannot handle shifts in temperature. Even if you already have a seal on the dock, you may want to look at some of the newer options--today's seals are better than ever.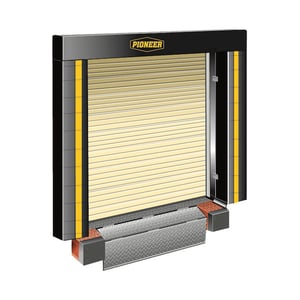 Dock Seal
Another energy saving option is a dock shelter. This can provide the ultimate in energy savings and protect your valuable loads from inclement weather.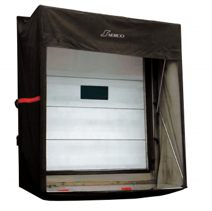 Dock Shelter
Not every load is delivered from 9am to 5pm. The right dock lighting can make those late night or early morning loads much easier for your loading dock staff.


A simple dock canopy provides protection from the rain and other elements. This will keep your staff and cargo dry.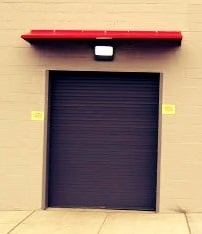 Protect your building and delivery fleet by adding dock bumpers. The right bumpers can make a big difference!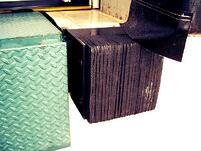 You know The Overhead Door Company of The Meadowlands & NYC is the best place for buying loading dock equipment, but did you know we provide maintenance plans too? It is very important you keep these pieces properly maintained so you don't run into a breakdown at an inopportune time. Give us a call and let us help you make the right decisions as far as maintaining the pieces you have and adding new equipment to your loading dock area.
For more information, please give us a call at 973-471-4060 or email us at info@dockndoor.com
24 HR Emergency 973-471-4060
We service Northern New Jersey (Bergen, Passaic, Hudson, Union, Essex, Morris, Hudson, Hunterdon, Middlesex, Mercer and Somerset county/counties), Manhattan, New York City, Brooklyn, Queens, Staten Island, Bronx, Westchester and Rockland.