Great Reasons to Attach a Canopy to Your Loading Dock
Have you ever tried to accept or ship a big order in the rain? Your staff gets wet, your products get wet and the entire situation is downright unpleasant or even unsafe. Luckily, there is a simple solution. Attach a commercial canopy to your loading docks and protect your workers and shipments from the rain. There are other benefits too.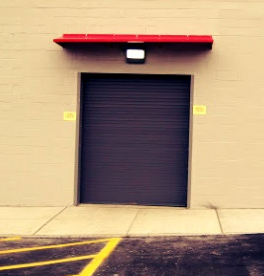 Canopy
In addition to protecting your dock from rain or snow, these canopies also provide shade. You know that certain time of the day when the sun beats down so hard that it's nearly impossible to work? The glare and heat can both make it hard to work. Luckily, a good dock canopy will make a big difference in this case too. Whether the day is rainy or sunny, a good canopy will make the workday more pleasant for all of your employees--making this an excellent investment in employee satisfaction.
Check out the different sizes and types of canopies that are available at The Overhead Door Company of The Meadowlands & NYC. We can create a fixed canopy in nearly any configuration. Whether you have a standard loading dock, or your dock is more uniquely designed, we can help. Call us and let us give you an estimate as to what it will take to give you shade and protection over your loading dock area. If you already have a canopy and need repairs or replacement, we do that too. We want to help you!
While a canopy is a very important piece of loading dock equipment, there are many other important loading dock accessories too. Look into the benefits of loading dock ramps too--utilizing these tools together can help streamline your entire shipping and receiving process. Call or contact us at The Overhead Door Company of the Meadowlands and NYC and let us help you find the loading dock accessories you need.
For more information, please give us a call at 973-471-4060 or email us at: info@dockndoor.com
For 24 hour emergency service, please contact us at 800-362-6367.
We service Northern New Jersey (Bergen, Passaic, Hudson, Union, Essex, Morris, Hudson, Hunterdon, Middlesex, Mercer and Somerset county/counties), Manhattan, New York City, Brooklyn, Queens, Staten Island, Bronx, Westchester and Rockland.