Loading dock levelers must perform to specific standards to maintain the high levels of safety and reliability you expect from your day-to-day operations. When yours doesn't, the important function it fulfills is lost, causing you to lose time and money to a tweaked or malfunctioning leveler.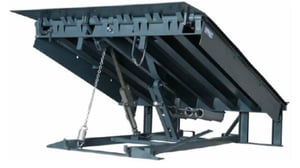 Mechanical Loading Dock Leveler
In order to operate to theory and work effectively, your loading dock leveler's individual components must all be functioning correctly. Any parts that aren't doing their job will affect the operation of the entire machine, potentially compromising the safety of your operations or just making your job more difficult. Even a small problem can eventually become a big one if you ignore it, so note any deficiencies in operation right away.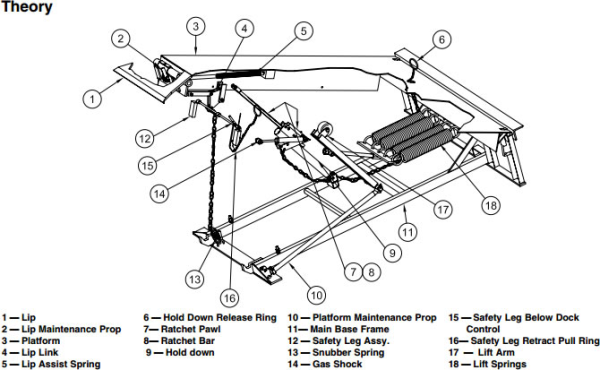 If your leveler is not performing to its theory, you should consider getting in serviced. We will ensure that it is performing at peak efficiency, so that the leveler platform operates smoothly, rests where it is supposed to, supports the weight of goods and workers during the unloading process, and retracts when you are finished.
If your dock leveler isn't doing its job correctly, it is probably time to get it serviced. The Overhead Door Company of The Meadowlands & NYC will ensure that your leveler is repaired quickly, so that you don't further impact your operational efficiency or increase the eventual costs of repair by letting a small malfunction turn into a serious problem.
We service New Jersey, Manhattan, Bronx, Queens, Staten Island, Brooklyn, Westchester and Rockland. Call 973-471-4060 for more information or to make a same-day service appointment to repair your loading dock today.
You can also email info@dockndoor.com to inquire about services or make an appointment.
For our 24-hour emergency service, please contact us at 973-471-4060.