If you've been looking for one of the most cost-efficient ways to protect your property and building, consider the many benefits of a high-speed/high-performance door.
If you are trying to decide on a worthy investment in the security, convenience, and overall quality of your storage space, warehouse, or loading dock, you should look at the possibility of adding a metal high-speed door, or a fabric high-performance door. Today's high-performance doors offer:
- High-Speed: High-performance doors offer you more speed than any other type of door. This can help you increase your productivity and efficiency while remaining energy efficient. Plus, a fast door will allow you to get in and out more quickly—reducing energy expenditure in that manner too.
- Security: One of the reasons you are considering the installation of a roll-up door in the first place is security, so why not go with the very best in security possible? These high-performance doors can help you protect your stock, your employees, and your property from both natural and unnatural dangers.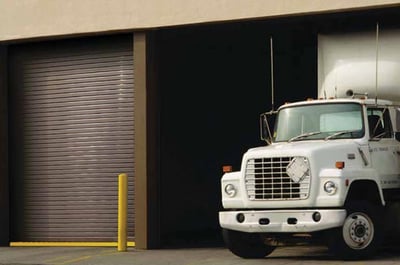 Rapidslat® Advanced Service Doors (High-Performance Rolling Doors)
- Durability: Instead of springs, a high-performance door uses a direct drive motor. This makes the door much more durable and less likely to experience those unexpected problems. In addition, with advanced diagnostics, troubleshooting is easier than ever before.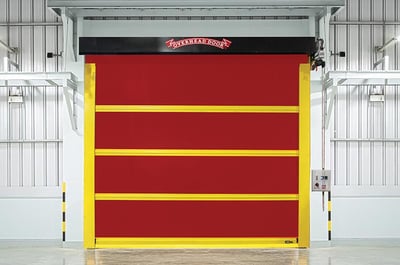 RapidFlex® Fabric Doors for Interior and Exterior Applications
- Added Features: A high-performance roll-up door offers a number of optional features that can help you achieve even more than you thought possible. This includes insulation, weather shield, and wind load options that can help these doors perform well even in harsh environmental conditions.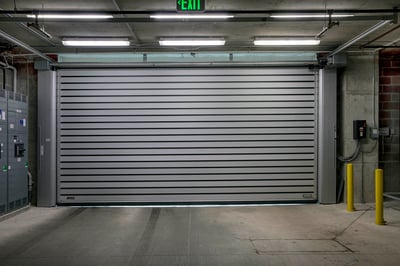 High-Performance Rolling Door
These benefits are only the beginning! If you would like more information about today's high-performance doors and how they can help your business, contact us at Overhead Door Company of The Meadowlands & NYC. Our team of experts is here to help you!
For more information, please give us a call at 973-471-4060 or email us at: info@dockndoor.com
For 24-hour emergency service, please contact us at 973-471-4060.
We service Northern New Jersey (Bergen, Passaic, Hudson, Union, Essex, Morris, Hudson, Hunterdon, Middlesex, Mercer, and Somerset county/counties), Manhattan, New York City, Brooklyn, Queens, Staten Island, Bronx, Westchester, and Rockland.