NYC & NJ Finest Commercial Doors & Loading Docks
Read More
Tags: Queens, Brooklyn, Rollup Doors, nyc, metal rollup gates, Rolling Grilles, nj, estimate, made in american doors, open hole overhead doors, rolling gates, roll-up gates, brooklyn gates, open grille rolling doors, perforated rolling doors, rolling mesh grille gate, lift up gates, lift-up doors, repair, service, maintenance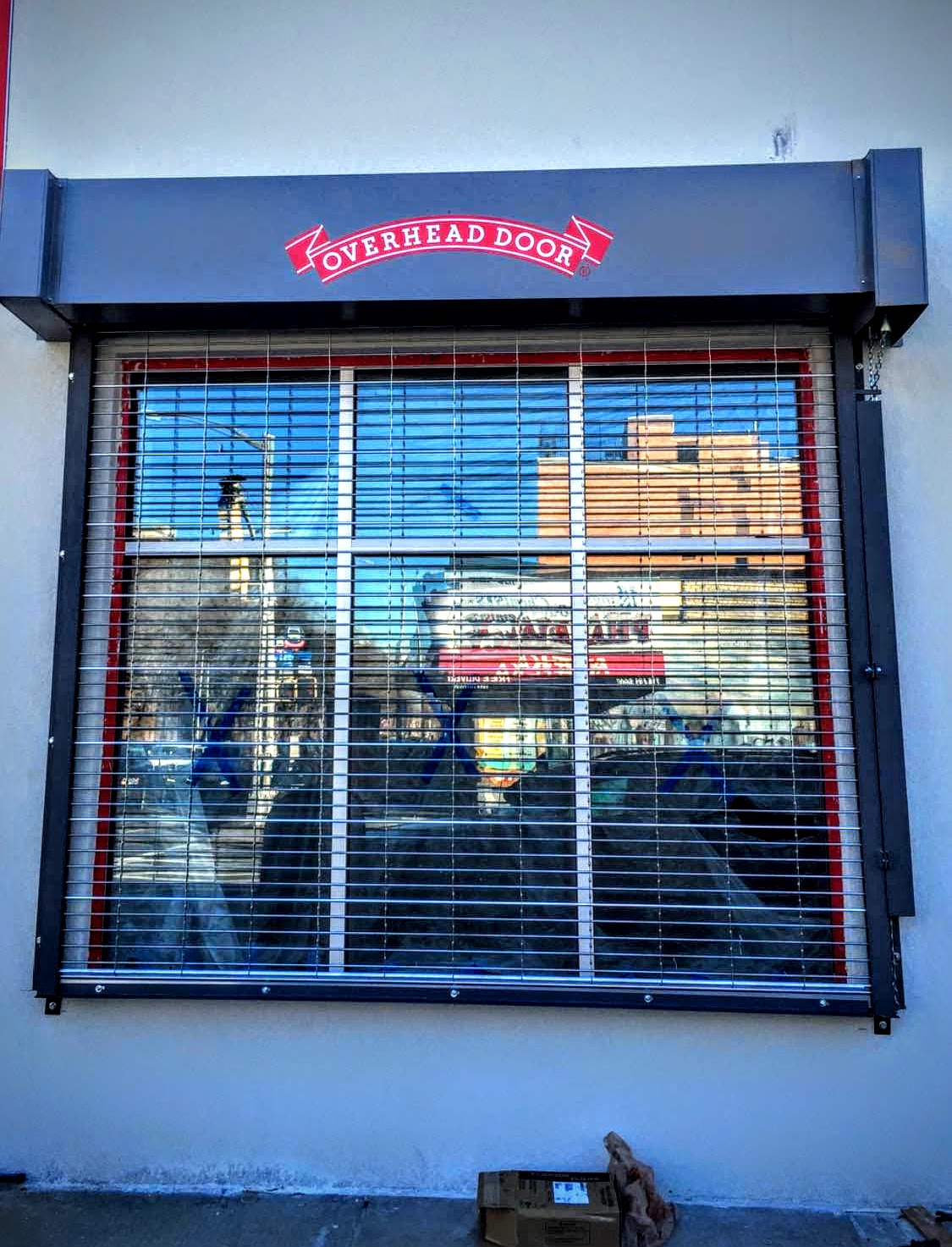 Our premium security roll down gates also known as premium security roll down grilles are made of top tier finishes and structural integrity. Below you will see a roll down door/gate project we did for a storefront window protection in Sheepheads Bay, Brooklyn.
Read More
Tags: commercial doors, security grilles, Brooklyn, nyc, gates, coiling screen doors, lift down gates, push down gates, new city gates, storefront gates, push up gates, interior roll down gates, screen shutters, lift up gates, exterior roll down gates, exterior roll down grilles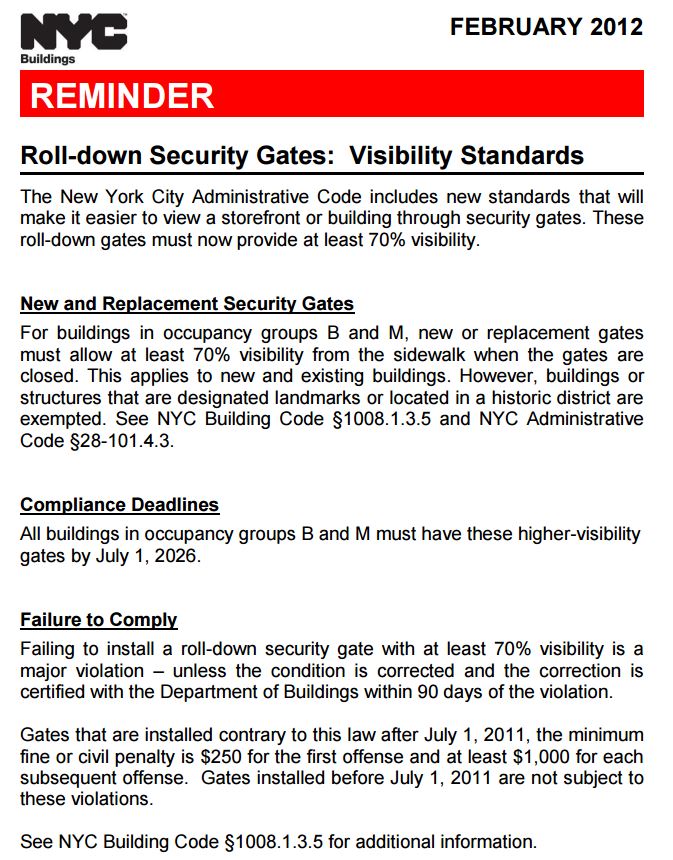 Roll-down gates or roll-up doors, are under scrutinity from the department of buildings. A few years ago, the City Council passed a resolution requiring all storefront shutters, mesh gates, open air shutters, coiling grille gates, coil-up doors and roller gates to have 70% or more in visibility. The code is forever changing our city's landscape. We feel it is upgrading the city's look to one that favors a safer and more business friendly environment.
Read More
Tags: security grille, Rolling Grille, nyc, metal rollup gates, grilles, new york gates, new york city gates, roll down gates, storefront gates, perforated rolling doors, NJ gates, rolling steel overhead doors