New York City and New Jersey often require exterior roll down grille gates to be mounted between two walls. These free-standing units are mounted to steel tubes that are bolted and/or embedded in concrete. Our roll-up gates provide security to your open lot. You can get your gate with mesh material, perforated holes, fenestrations and more.
Our team of Super Techs are ready to install your door system. Our Made in American doors are proudly made in our Pennsylvania plant. Lead times range from one week to 4-5 weeks.
Roll Down Grille Gates Installed in NYC and NJ: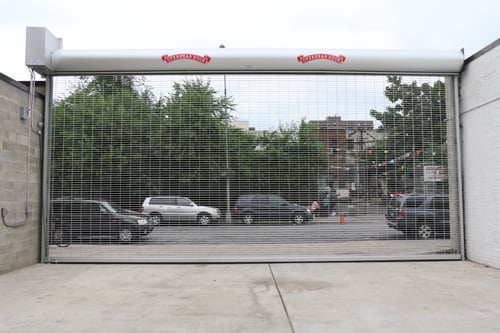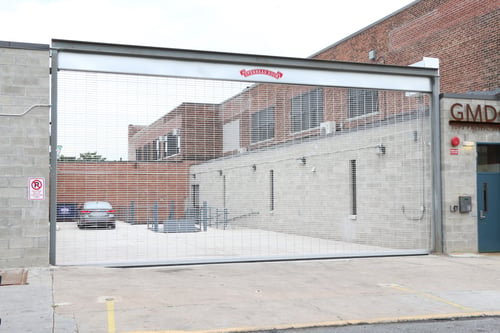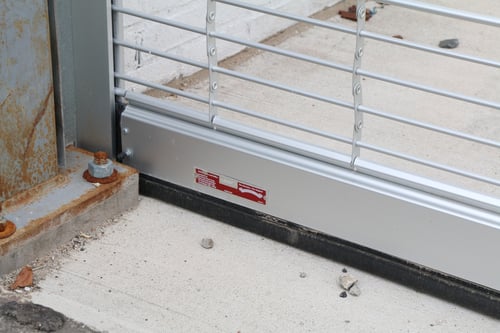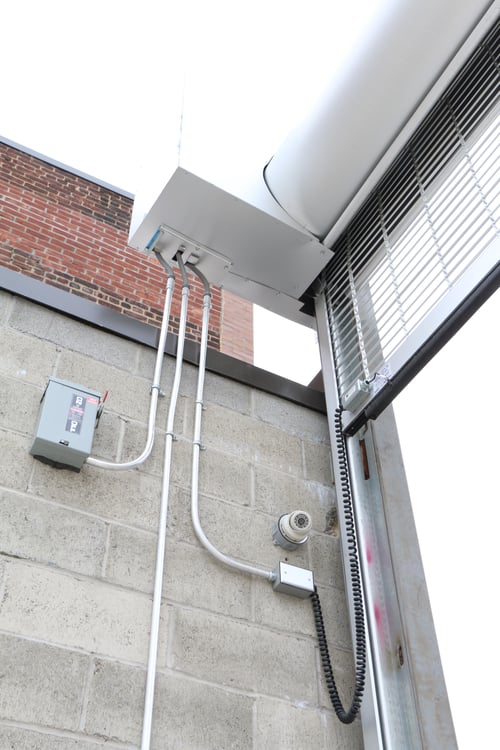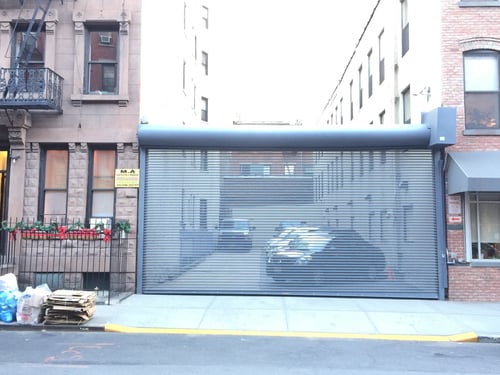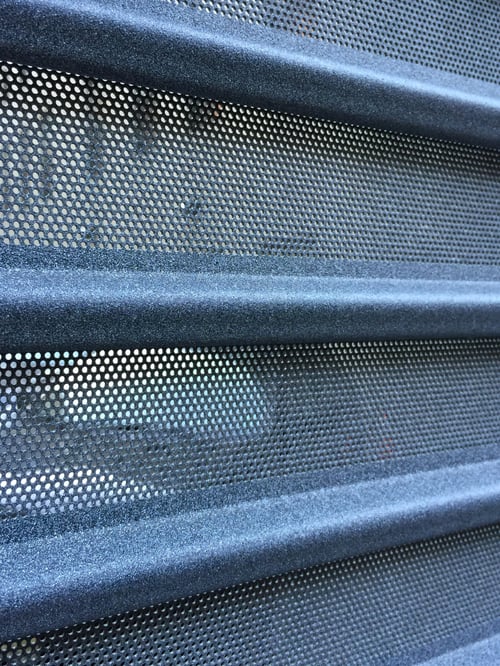 We also offer a complete line of upward-coiling grilles.
Constructed of aluminum, stainless or galvanized steel -- with optional electric motor -- these secruity grilles are designed for durability and easy operation. Our comprehensive line affords both reliability and peace of mind. These doors are ideal for parking lots, shops, restaurants, cafeterias, malls, shopping centers, food courts, etc.
Overhead Door Company of The Meadowlands & NYC is a Division of Loading Dock, Inc.
Remember that we sell, install, repair and service commercial doors, industrial overhead doors and loading dock equipment.
For more information, please give us a call at 973-471-4060 or email us at info@dockndoor.com
We service Northern New Jersey (Bergen, Passaic, Hudson, Union, Essex, Morris, Hudson, Hunterdon, Middlesex, Mercer and Somerset county/counties), Manhattan, New York City, Brooklyn, Queens, Staten Island, Bronx, Westchester and Rockland. Commercial overhead doors NJ & NYC.
For 24 hour emergency service, please contact us at 973-471-4060.