At Overhead Door Company of the Meadowlands & NYC, we know just how important having working commercial doors and loading docks can be for your business. We also know it can cause hassle and expense when these equipment items are not fully functioning due to damage or failure.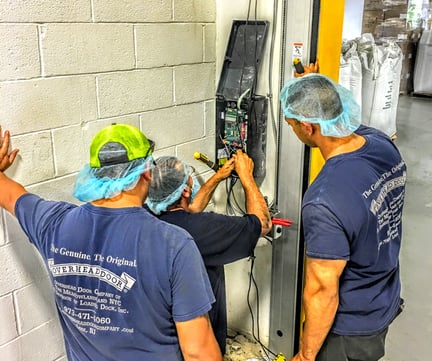 Think about it for a minute: what would your business do if your industrial door or loading dock was not working? How much time would be wasted by not being able to use it? How much extra in fees would you incur for emergency repairs? How much extra stress and hassle would you and your staff have to deal with?
These factors are why we offer preventative maintenance plans for loading docks and commercial doors. By keeping your industrial and commercial grade items working in top shape year-round, you can rest assured that they will be ready for use when you need them most.

How Often Should Preventive Maintenance Be Scheduled?



The frequency to perform preventative maintenance to your commercial doors, fire-rated doors, and loading dock equipment will vary according to the climate and other conditions under which the door and/or the loading dock equipment regularly operates. Some preventative maintenance may be required monthly, while other types of maintenance should be undertaken every three to six months. To determine the best preventative maintenance contact for a consultation.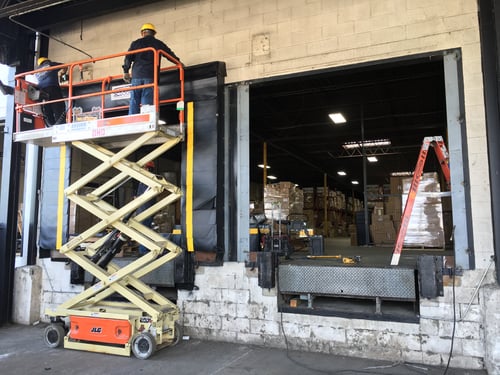 Our plan types are designed to meet the need and frequency of your business. In addition, we offer on-call service and scheduled service to help your business with a commercial garage door, industrial door, and loading dock equipment maintenance. Emergency service is also available for our existing customers.
Let us do an on-site evaluation to determine what plan is best for the needs of your company and your budget.
Those interested in commercial garage doors, industrial doors, loading dock equipment, and more may contact us at 973-471-4060 or email us at: info@loadingdock.com.
We've been serving NJ and NYC Metro Area for 40+ years!