When you are shopping for commercial doors, the sheer number of choices can be a bit overwhelming. One of the options you may be drawn to is sectional doors. However, even within this industrial door category, you are left with a couple of options. Should you choose an insulated or non-insulated sectional door? Learn more about the two different options and determine which will be the best option for your loading dock, storage area or other commercial door needs.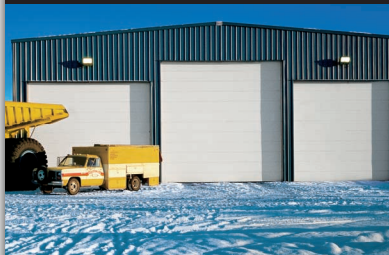 Sectional Doors for Commercial Applications
Insulated Sectional Doors
Insulated sectional steel doors are ideal for any business that requires temperature control. This would include facilities such as warehouses, cold storage units, firehouses, restaurants and even municipal buildings. These commercial overhead doors can work to keep cold air out too. This is ideal in the cold New Jersey Winters! Finally, there are other benefits to using an insulated door too. They are generally quieter and sturdier than the non-insulated types.
Non-Insulated Sectional Doors
While commercial insulated doors are normally a preferred option. There are certain instances that you may choose one of these non-insulated commercial doors. The up-front cost is often less; however, this may be reduced by the increased energy bills that occur when you have non-insulated doors. The most important thing is to make the right choice for your particular business.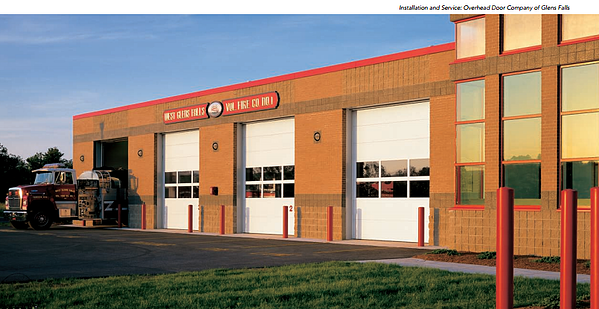 Non-Insulated Sectional Doors for Commercial Applications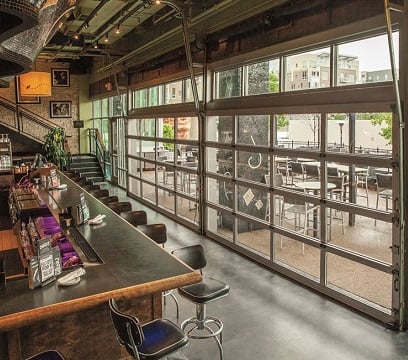 Aluminum Glass Doors for Commercial Applications

When it comes time to purchase a sectional steel door for your place of business, it is important to be well-informed. Spend some time browsing the options available here at the Overhead Door Company of the Meadowlands and New York City. Then, give us a call or contact us with any questions or concerns you have about sectional steel doors or other styles of industrial doors.
For more information, please give us a call at 973-471-4060, email us at: info@loadingdock.com.
24-hr emergency service is available for existing customers.
We service Northern New Jersey (Bergen, Passaic, Hudson, Union, Essex, Morris, Hudson, Hunterdon, Middlesex, Mercer and Somerset county/counties), Manhattan, New York City, Brooklyn, Queens, Staten Island, Bronx, Westchester and Rockland.