You have probably already determined that a rolling up door or other style of rolling door is the safest and most convenient option for your storage or shipment facility. However, did you realize that there is a big difference from one door to another? Stainless steel doors are particularly attractive for many firms—but why? Consider these three big reasons.
The Name Says It All – "Stainless" Steel is just that—highly stain and rust resistant. This means that your door will look good and retain its strength even after years of exposure to the elements and heavy use. Stainless steel requires very little maintenance when compared to other roll down door options.
High Strength to Weight Ratio - When constructing a secure door, you want a material that is strong and will stand up to wear, tear and even abuse. However, often the strongest materials tend to be very heavy. Stainless steel is relatively light considering the strength that it brings to your project.
Recyclable – Being "green" is very important. Much of the stainless steel on the market today is partially made from recycled materials. Additionally, when the time does come to replace your door, you will be able to recycle the door and avoid putting it into the landfill.
If you would like to learn more about stainless steel doors or other options such as a coiling door, metal slat door or roll lift door, let us help. The Overhead Door Company of the Meadowlands and NYC knows doors like no one else! Call or contact us today for more information.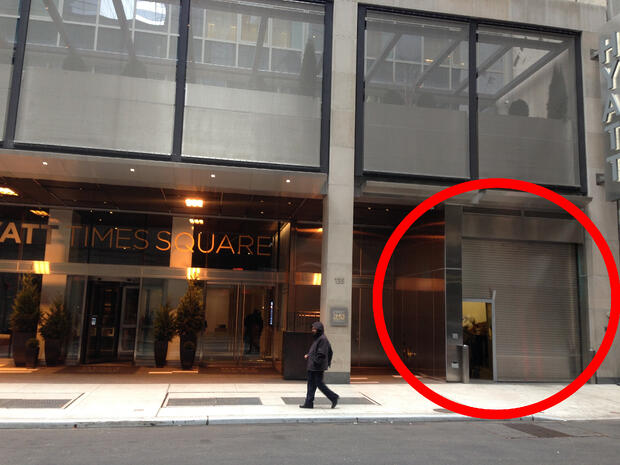 Hyatt - Times Square: Stainless Steel rolling door with ADA-compliant pass door at their loading dock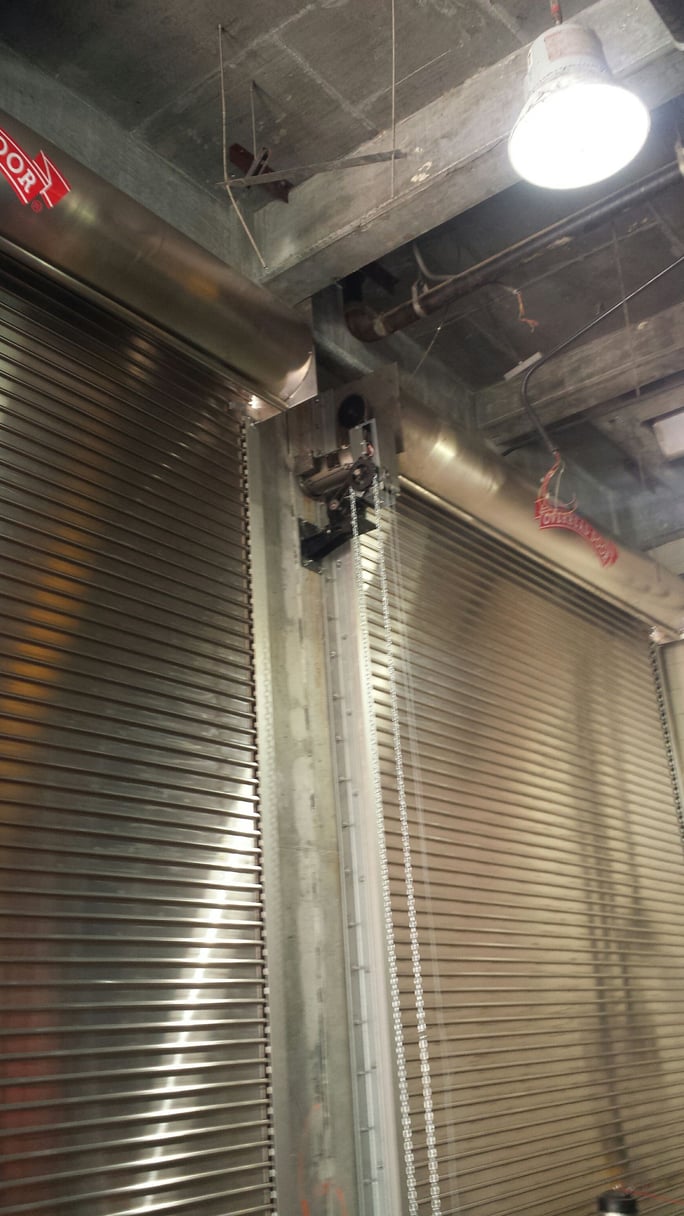 Waste Water Treatment Plant - City of New York