As the leaders in overhead door installations for high-end mutli-family residential buildings in New York City, North Jersey, Southern Long Island, Westchester & Rockland Counties, we are also the leaders for emergency service. Every now and then we receive phone calls past 8PM where the overhead door is either stuck open or closed. Once in a while we receive phone calls when the doors look like this: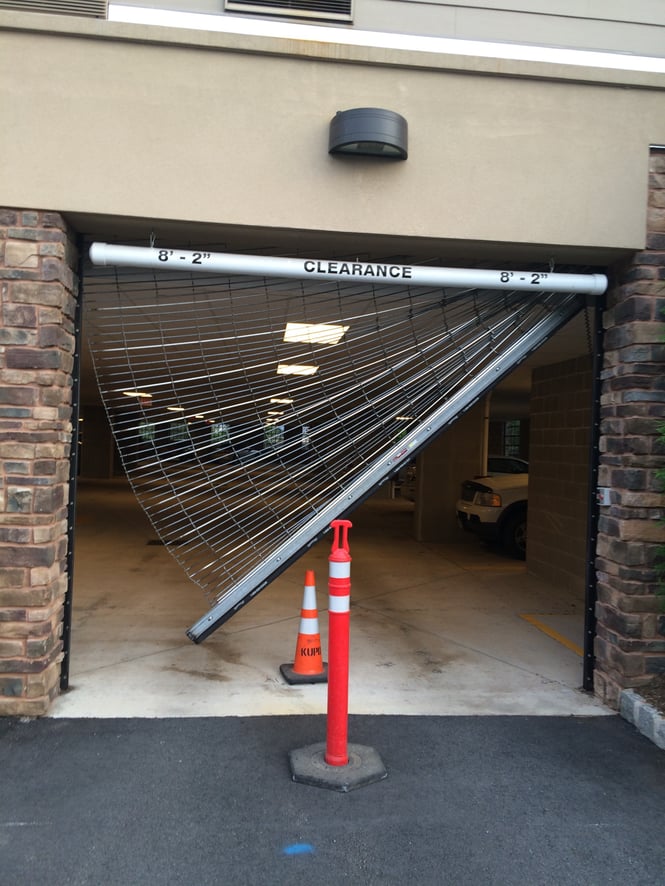 This was an unsafe situation where the door was off the tracks and hanging unsecurely. Soon after the customer called, we dispatched a technician right away. He put the door back in the tracks and tested the operation of the door and motor. Within a few hours the door was back to working in its normal operation.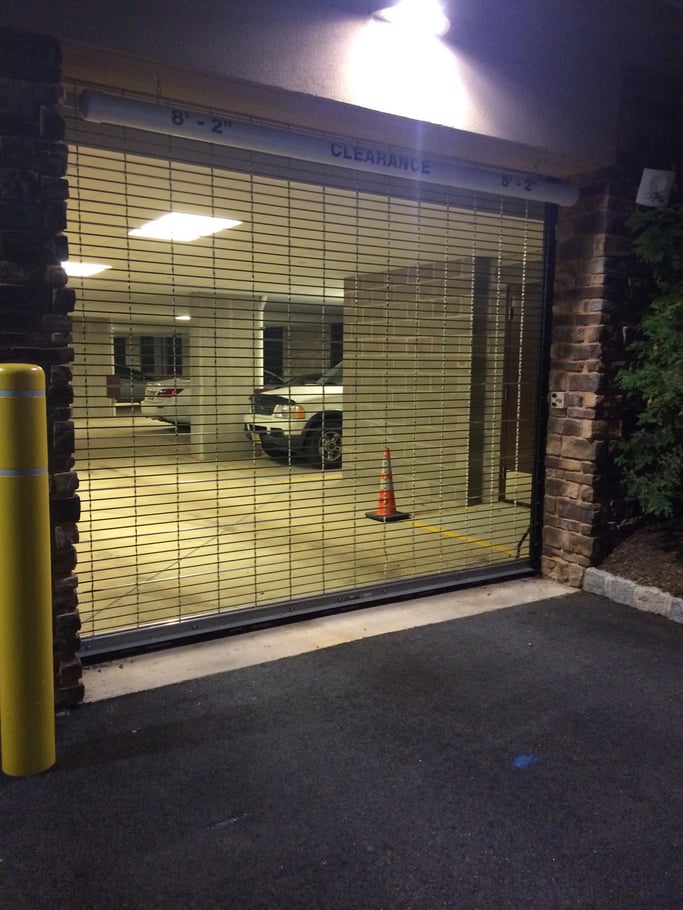 If you ever find yourself this situtation with your parking garage door or loading dock door, please call us at: 973-471-4060.