---
Designer Canopy-type Bifold Garage Doors for all Building applications has been manufactured for over 30 years by Schweiss Doors. Aside from being the top choice of architects, homeowners and engineers, Schweiss Doors has also earned "brand name" recognition in different industries worldwide.

What do they offer?
Smooth and Safe Installation with no headroom loss
Ensure that the design specifications of hydraulic doors and lift Bi-fold doors will fit your building perfectly
Schweiss Doors continue to bring new quality products to customers with their Hydraulic One piece door.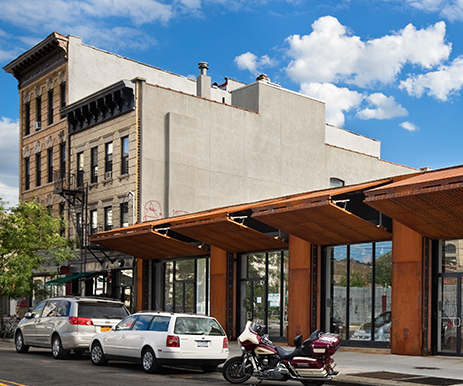 Benefits of Schweiss Hydraulic One Piece Door:
Simple and unique design
Real money saver! The Hydraulic One Piece Door require no headroom loss!
Can be an alternative to Bifold door
Easy to install and operate with the push of button
Easy to insulate, swings out to provide a canopy when the door is open
They offer a wide variety of optional features and their doors are custom built, you won't have to design your structure around the door. Below you can find various pictures of Designer Canopy-type Bifold Garage Doors by Schweiss doors.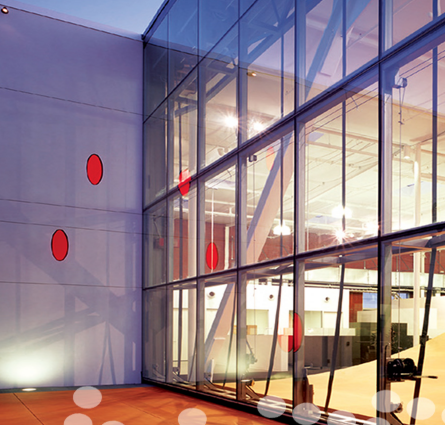 Pictured above is a 1950's brick building turned into the new home of Red Bull Energy drink. A section of the building's original roof was turned into a courtyard. A seamless connection between the interior space and the courtyard was accomplished by the designer glass bifold door.
Unique metal perforated and hydraulic one piece canopy door can be seen in the next picture. A top of the line Schweiss Hydraulic Designer Door graces this Under Armor storefront in Baltimore, Maryland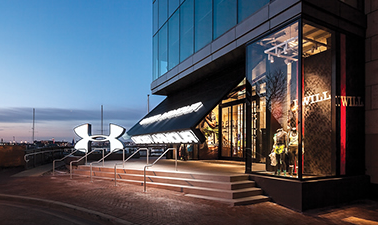 Hydraulic door in Sway, Thai Restaurant in Austin, Texas. As you can see, the Hydraulic door matches the architectural structure of the restaurant.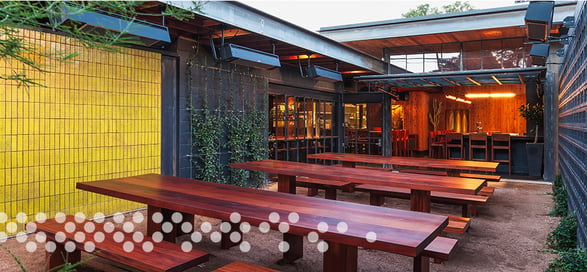 One of a kind 4 star Carriage House on the lakeshore of property of Sid Morris, Cornelius, NC. It houses R44 helicopter, which gets to the carriage house by landing on a helipadn the end of his 200' dock.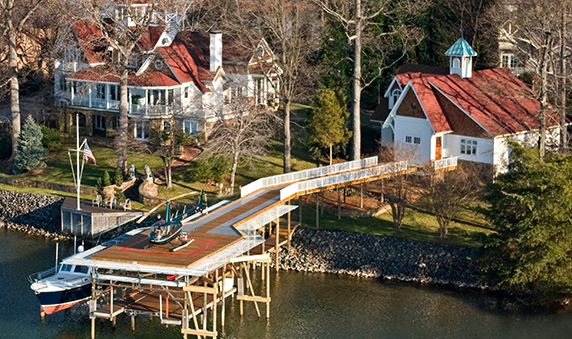 Newmarket Operations HQ has 20 Schweiss Bifold Liftstrap glass 19 ft. x 21.3 ft. Adding to the attractiveness are large etched door numbers on the glass of each door.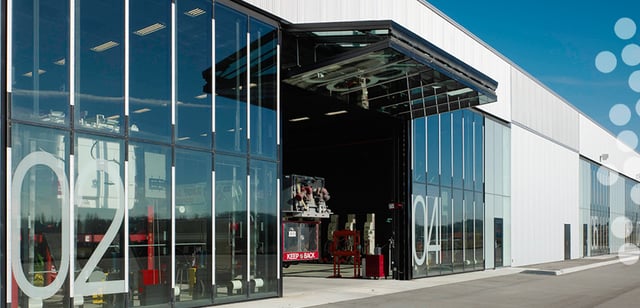 The Unique Bifold door in NY storefront adds a feeling of distinction and security.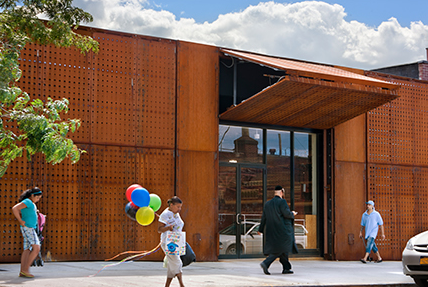 Below are pictures of Four Designer Bifold doors in Riveredge, Park. The Designer Bifold have an exterior cladding of cedar slats 3 1/2" x 3/4". Pressure treated wood was also added to screw the cedar slats to.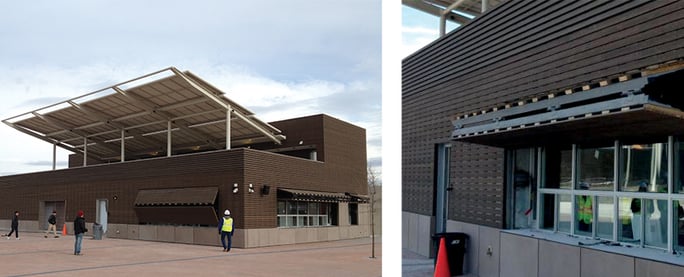 Schweiss Lift-Strap Bifold in New Mettal Shutter House Manhattan. The designer door fit seamlessly into their living room and owners have the abilty to change the feel of the room with the push of a button.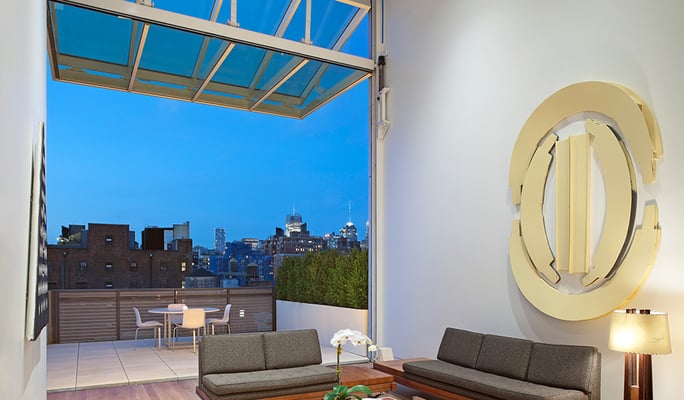 Moving Porch, Why not? A hydraulic moving porch which has been featured on many tv shows because of its very unique design.When strong Schweiss cylinders open this big door, it lifts an entire patio deck with it.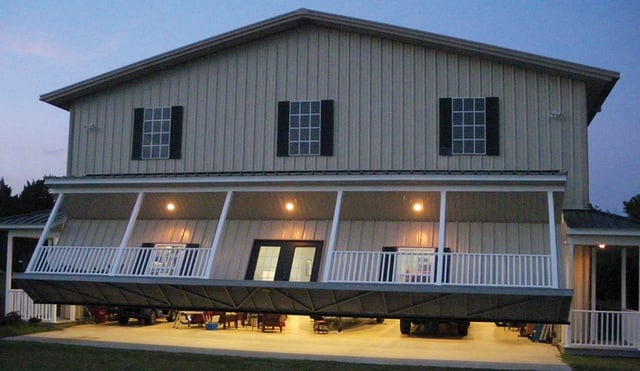 Not just typical security doors, below is a picture of 5' wide by 11' tall custom-designed door made exclusively for Old Navy retail stores in Dallas, Texas allows the storefront in malls to standout as modern design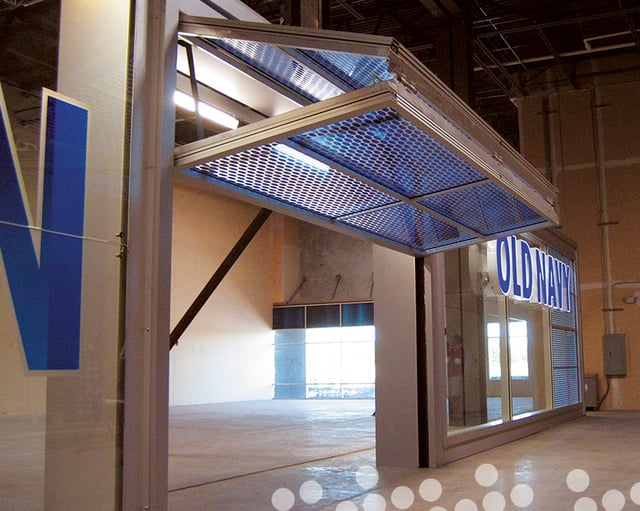 Breath taking view made possible by a 17' x 16' operable window built into the side of the Guthrie theater's Endless Bridge, an observation platform that cantilevers 178' outward from the theater's fourth floor lobby on the Mississippi River side.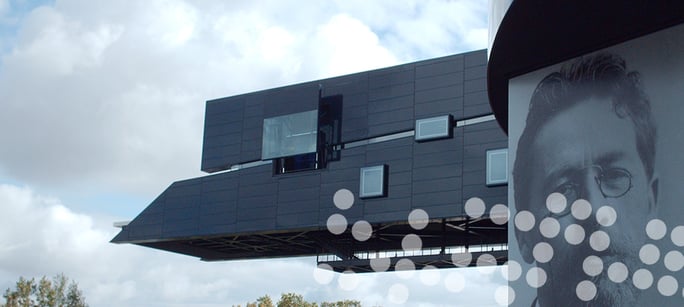 A 20'-wide by 9'-high bifold door at AT&T Stadium in San Francisco, CA, gives a vital function by securing a critical storage area within the ballpark's fan recreation area.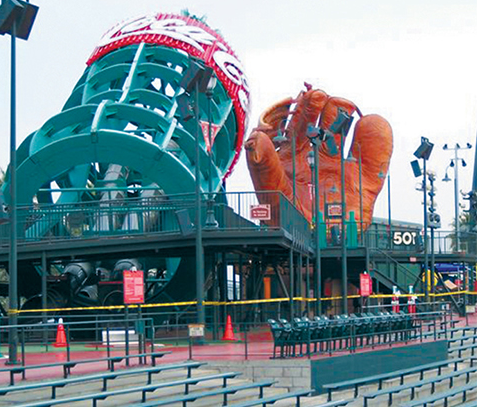 A 25'-wide by 14'-tall glass designer bifold door installed in Kenyon College.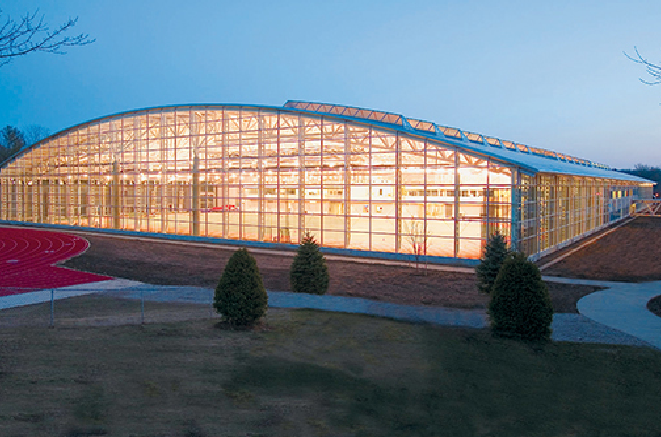 The Presence of Bifold doors measuring 9'-tall glass doors - two of which are 14' wide can be seen in Standford University
.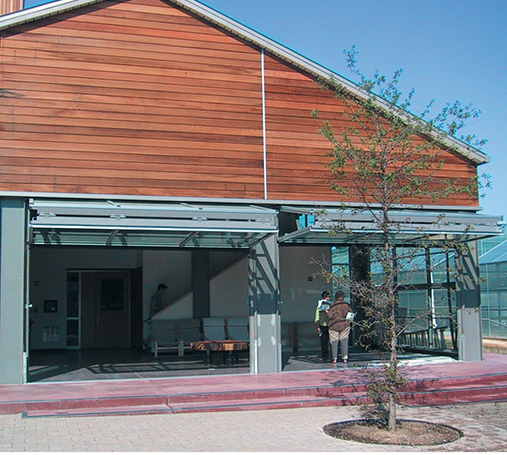 Nine designer-style bifold doors from Scweiss measuring from 18' to 45' wide and when closed, are featured around the perimeter of the Harley-Davidson Cycle Project showroom in Maui, HI.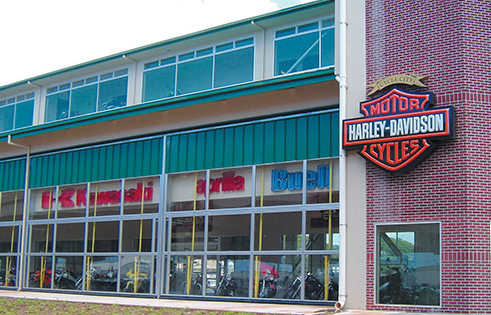 A 4' 6-1/2" x 6' 7" custom One-Piece Hydraulic Door placed at the back of the lake home owned by Gene and Carol Buboltz. A special feature of the dooris the remote controlled handicap accessibility.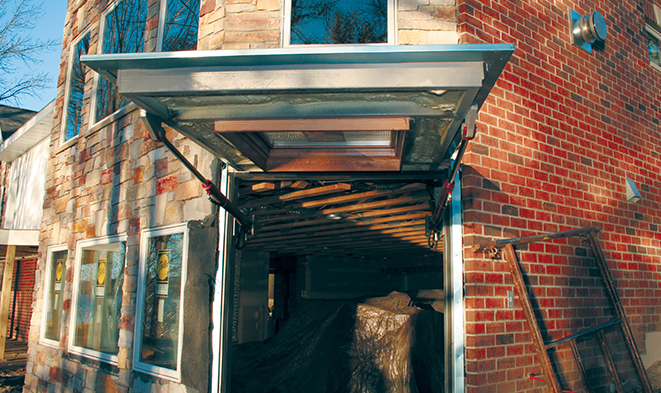 Custom set of Schweiss Bifold Doors provide extraordinary dining experience at TGI Fridays!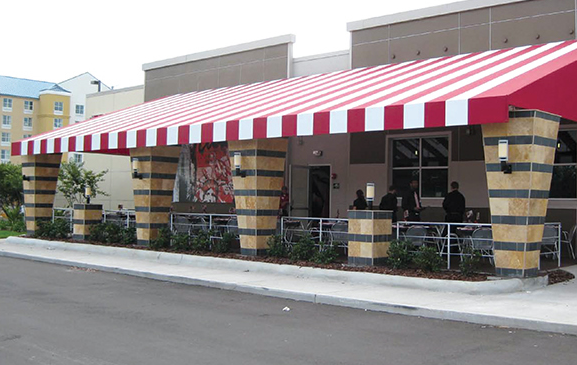 Watch Schweiss Hydraulic doors in action on the video below.
---
For more information, please give us a call at 973-471-4060 or email us at: info@dockndoor.com We service Northern New Jersey (Bergen, Passaic, Hudson, Union, Essex, Morris, Hudson, Hunterdon, Middlesex, Mercer and Somerset county/counties), Manhattan, New York City, Brooklyn, Queens, Staten Island, Bronx, Westchester and Rockland.


---