Last week I received a frantic call from someone who needed their kitchen rolling counter door repaired in Manhattan. He called a few other overhead door vendors, but was unsatisfied with their service and response time. This door is located inside a Class A Building at a Fortune 500 company in Manhattan. Upon hearing that, I informed the customer we repair all the loading dock and high-speed doors at this location. When he found out that little but important piece of information he was extremely ecstatic.
Their counter door was coming down too quickly. Usually that means there is not enough tension on the spring. They also wanted to remove the lock at the bottom of the door. Right away we sent a technician. Upon his inspection, there was not enough tension on the spring, but in order to remove the lock, we had to replace the entire bottom part of the door, which is called the bottom bar.
This door is located in one of the many cafeterias in this building in Manhattan, so it was very important to be finished before 7 AM. As soon as we received the new bottom bar, my tech arrived at 5AM prepared to replace it. Luckily everything went well; The customer was so happy he finally found a vendor to service their kitchen counter doors.
Here are a few pictures of the door.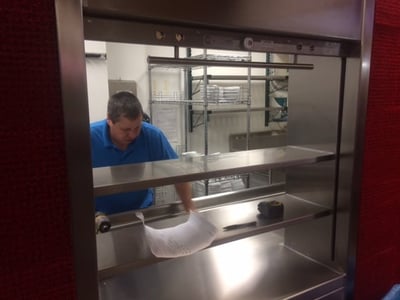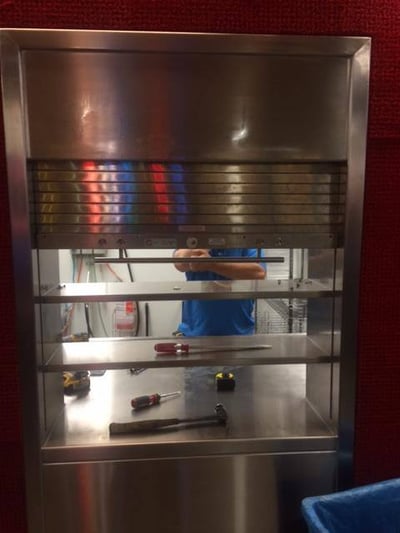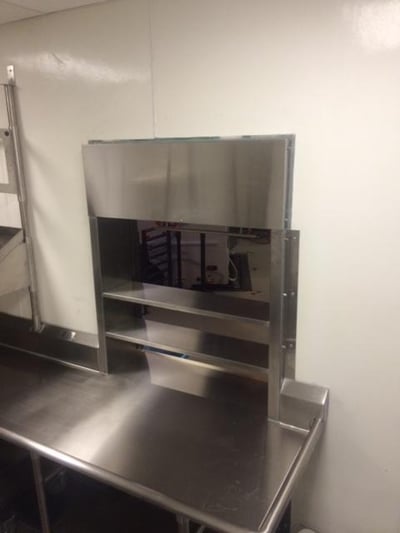 Kitchen rolling counter doors are often seen inside cafeterias for hospitals, schools, universities, and Fortune 500 companies. Sometimes the rolling counter doors are motorized, or manual and sometimes they can be fire-rated as well.