When it comes to keeping your business secure, there are many things to consider. Here at The Overhead Door Company of the Meadowlands & NYC, we have tons of options for all areas of your store, warehouse, or office. Rolling doors are a great choice for loading docks, but did you know there is another type of rolling door available? Rolling doors that are built for counter service are called counter doors or counter shutters. Any type of business that has a counter operation struggles with how to keep equipment and stock safe during non-business hours. Rolling counter doors are a great solution.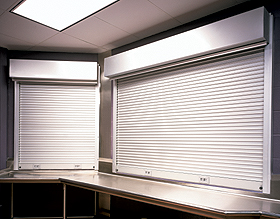 Counter Doors
These types of security doors allow you to operate with no worry. The door rolls out of the way during business hours but slides down to give you the security you need when you are not around.
Counter security grilles are another option. They give the same security but do allow you to see into the "behind the counter" area while they are closed. This can be a great way to build desire among passersby, especially if you have a business with interesting stock.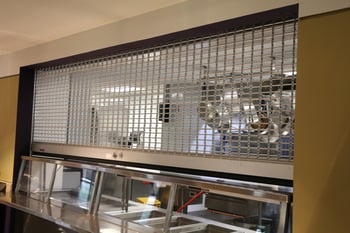 Counter Security Grilles
The safety of your counter-based business is only as good as the door you use. Check out the options for service counter doors we have at The Overhead Door Company. The security counter doors will allow you to get into and out of the business easily but protect your investment. Fire-rated counter doors are important for the food service businesses and any other area where you may risk a fire.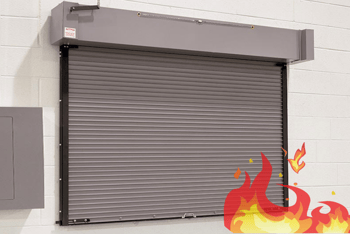 Fire-Rated Counter Doors
Now that you understand more about counter doors, read more about some of our other options for rolling steel doors, such as the high-performance/high-speed rolling doors.
Remember, The Overhead Door Company is your number one resource for all types of commercial doors, industrial doors, and loading dock equipment in the NYC and NJ area.
For more information, please give us a call at 973-471-4060 or email us at info@dockndoor.com
For 24-hour emergency service, please contact us at 973-471-4060
We service Northern New Jersey (Bergen, Passaic, Hudson, Union, Essex, Morris, Hudson, Hunterdon, Middlesex, Mercer and Somerset county/counties), Manhattan, New York City, Brooklyn, Queens, Staten Island, Bronx, Westchester, and Rockland.