As an official distributor, today we celebrate the 100th Anniversary of Overhead Door Company™!



The History of the Overhead Door
Did you know that the overhead garage door was invented by our founder, C.G. Johnson, in the year of 1921?
Henry Ford introduced the very first inexpensive and reliable car in the early 1900's. It was known as the Model T. From here, other car makes began to make affordable cars, which allowed more people to own cars.
In the past, people would keep their carriages and their horses in their carrier. These carriage houses were gradually replaced with garages as more and more people bought vehicles. At the early stages, garages had side panel doors that worked but not in the most convenient way as those doors needed twice as much space to open.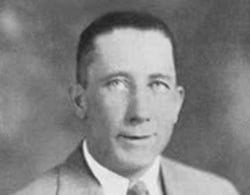 C.G. Johnson - Founder of Overhead Door Company™
Inventor of the overhead garage door & the garage door opener
In 1921, C.G. Johnson invented and patented a sectional overhead door. This was the beginning of Overhead Door Corporation™.
To promote this new invention, Johnson drove to fairs and exhibits with a prototype door attached to his vehicle, the Model T. Johnson created a network of distributors with the help of clever marketing techniques, such as consumer coupons and bulletin boards in different communities. Five years later, Johnson gave the industry another useful piece of technology to help those who couldn't lift their doors manually: he invented the first electric garage door opener.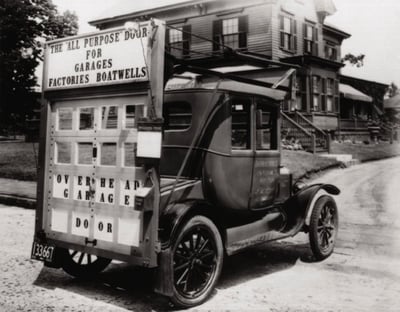 Residential and Commercial Overhead Doors
These two inventions laid the foundation for Overhead Door Company™, which has proven to be an industry leader. ​​His brand quickly​ gained a reputation for quality, service and integrity.
As an official distributor of Overhead Door Company™ we like to think that we still offer to our valuable customers high quality, extraordinary service and always maintaining our integrity.
Congratulations to our supplier for 100 years! We hope there are many more to come!