New York City has come a long way with a crime. The city is no longer the crime capital it once was.
With historically low crime rates, the need for clunky bodega security gates is fading. You can now get by with a gate that is attractive as well as functional.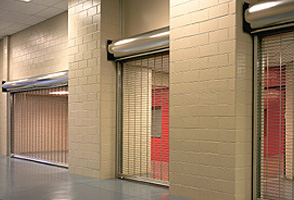 Security Upward Coiling Grille
The Overhead Door Company of the Meadowlands & NYC recommends replacing your old, outdated gate with a new premium upward coiling security grille in our standard clear anodized aluminum. Today's gates will give you the protection you still desire, but look better and last longer than ever before. In fact, we can also powder coat your overhead door with up to 197 colors—giving you the ability to match or blend with your other exterior designs.
Available in aluminum, galvanized steel, or stainless steel, these security grilles are nearly undetectable when rolled up, so your bodega looks inviting and friendly. However, when they are rolled down, they protect you from unauthorized entry. There is no better combination between form and function available!
If you would like to learn more, call or contact us at The Overhead Door Company of the Meadowlands & NYC today. One of our experts would be happy to help you find the solution to your security (and design) concerns.
Other Available Security Grilles Are: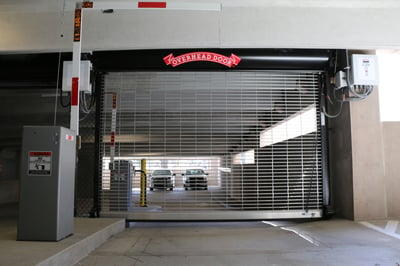 RapidGrille: High-Speed Security Grilles for Parking Garages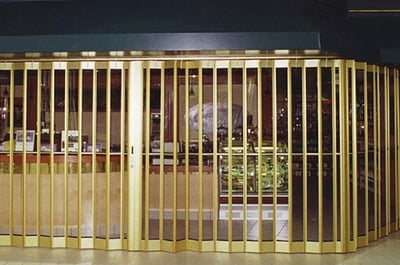 Side Folding Security Grilles for Shops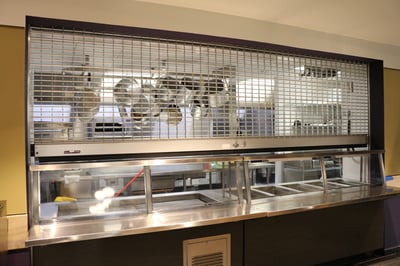 Counter Roll-Up Security Grilles for Fast Food Courts
For more information, please give us a call at 973-471-4060 or email us at info@loadingdock.com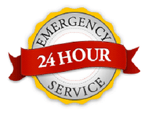 24-HR Emergency Service for Our Existing Customers at 973-471-4060.
Remember, we sell, install, repair, and service commercial and industrial overhead doors, as well as loading dock equipment. We service Northern New Jersey (Bergen, Passaic, Hudson, Union, Essex, Morris, Hudson, Hunterdon, Middlesex, Mercer, and Somerset county/counties), Manhattan, New York City, Brooklyn, Queens, Staten Island, Bronx, Westchester, and Rockland.