The increasingly expensive investment in rolling stock and heavy equipment for mining and construction makes protection of those assets a priority. Fortunately, Overhead Door Company has significant expertise in the design and construction of high performance doors (high-speed or fast rolling fabric doors) to provide that protection in a reliable and efficient manner.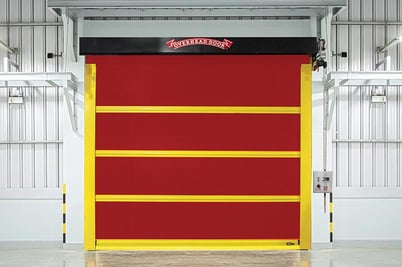 Insulated Fabric High-Speed Door Model 992
Many of the locations where mining operations occur are in demanding and extreme environments. This makes the need for adequate protection of equipment even more important. Our high-speed doors are found reliably functioning today in some of the most extreme operating situations you can find. Whether storing equipment offline or providing convenient access for repairs and maintenance, our fast rolling doors get the job done.
In fact, these are just a few of the more than 100,000 successful installations across a wide range of applications and industries. Overhead Door Company designs and constructs its doors based on a breadth of knowledge about the unique needs of different applications and operating requirements.
In every case, our fabric roll-up doors, rubber high-speed doors and our metal high-speed doors are manufactured to provide reliable performance and long-term service. Even in the rugged applications of mining and another heavy equipment usage, We incorporates unique and proprietary capabilities to meet the demands of specific installations.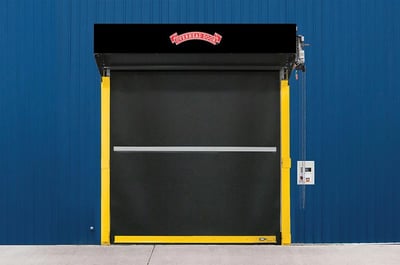 High-Speed Rubber Door for Extreme Heavy-Duty Applications
For mining and heavy equipment needs, you'll find several different series of doors that meet and exceed expectations for durability. These fast roll-up doors are designed and constructed to do far more than provide closure for an opening. They are able to withstand the high winds and challenging weather conditions often found on worksites. Additionally, their fast and reliable cycle times provide efficient use of facilities without loss of any productivity.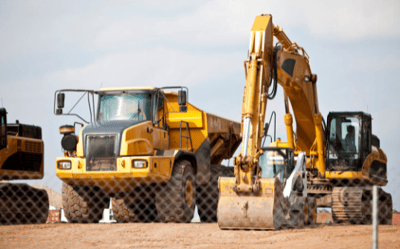 You'll find the experienced and helpful team at Overhead Door Company of The Meadowlands & NYC is ready to help you select the rolling doors you need for your specific applications. We provide a turnkey service that includes professional installation and ongoing maintenance. When it comes to reliably protect your heavy equipment, we'll get the job done.
For 24-hour emergency service, please contact us at 973-471-4060.
We service Northern New Jersey (Bergen, Passaic, Union, Essex, Morris, Hudson, Somerset county/counties), Manhattan, New York City, Brooklyn, Queens, Staten Island, Bronx, Westchester and Rockland.