As parking garage doors get older, they will most likely require costly and time-consuming maintenance. From realigning tracks and rollers to replacing worn-out components – among other things.
To help avoid owners' costly maintenance, some of today's high-performance doors take the fear out of their operation and maintenance. Today some of these garage doors are designed to be reliable and require very few repairs.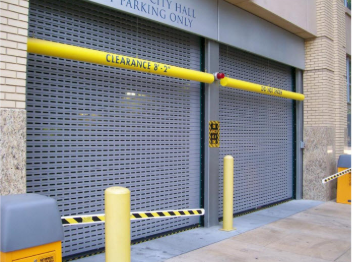 Roll-Up Doors for Parking Garages
Parking Garage Doors with Minimal Maintenance
Their simple designs help ensure efficient operation and are trouble-free efficient operation, day in and day out. Today's high-performance doors are designed with features like self-diagnostic controllers to minimize maintenance and are also energy-efficient.
Reliability is a must as a broken parking garage door can make tenants and busy residents feel like living a nightmare. For parking structures where the door opening is frequently the only way for vehicles to get in and out, high-performance doors are an excellent match.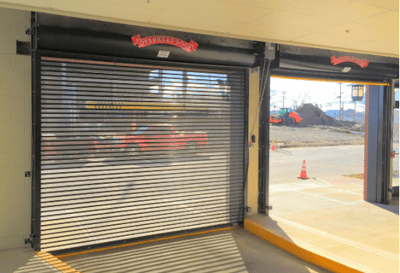 High-Speed Roll-Up Doors



Reduced Operating Costs
High-speed doors reduce the chance of doors being hit by a passing vehicle. Fewer repairs than conventional doors are needed in high-performance doors (high-speed doors) as they require less maintenance. They also help facilities minimize ongoing operating costs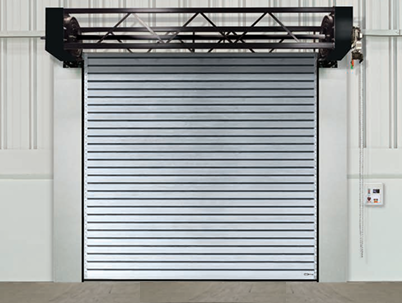 High-Speed Metal Door - RapidShield® Model 998

Longer Lifespans
Some of the parking garage doors that we offer, don't have metal-to-metal contact and use a variable-speed AC drive system that makes it possible to have smooth acceleration and deceleration, making it possible to have a longer lifespan. Conventional doors usually run with continuous metal-to-metal contact thus shortening the lifespan of key operating parts and the door itself.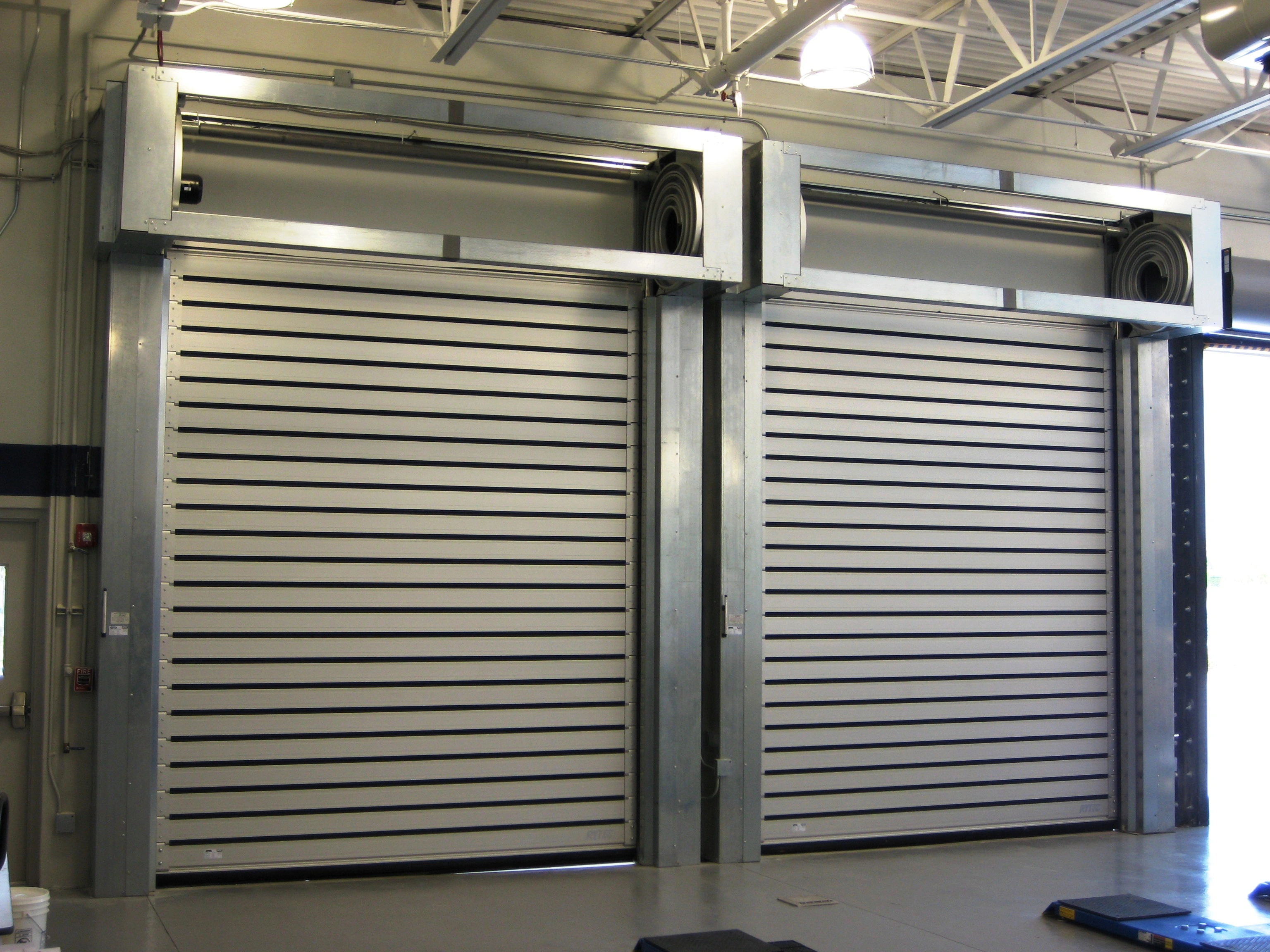 High-Speed Metal Doors
Excellent Aesthetics
Our high-performance doors offer multiple styles and colors. They're also available with tinted window slats which minimize solar heat, and ventilated slats, so your parking structure doesn't smell bad and makes it easy to match nearly any architectural style. Parking structure doors don't have to look scary or dark.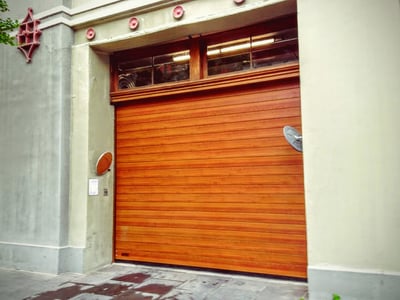 High-Speed Parking Garage Door

Dependable - Day In, Day Out
As our parking garage doors are engineered to withstand the day-to-day rigors of use for multiple operating cycles, they are reliable. Maybe it is time for an upgrade if your parking structure uses older sectional or panel doors.

Replace your parking garage door. Our expert team can discuss with you how to find the right commercial door for your parking facility. You can call 973-471-4060 or email us at info@loadingdock.com. We've been serving NJ and NYC Metro area for 40+ years.
Areas we service: Northern New Jersey (Bergen, Passaic, Hudson, Union, Essex, Morris, Hudson, Hunterdon, Middlesex, Mercer and Somerset county/counties), Manhattan, New York City, Brooklyn, Queens, Staten Island, Bronx, Westchester, and Rockland.