Optional Operator Accessories for Overhead Doors
Commercial doors are an important part of many businesses. These doors give you and your staff an easy way to accept deliveries, ship products and move large pieces of machinery in and out of your business. Yes, these industrial doors are very handy! However, did you realize that you have choices when it comes to your commercial door? The addition of optional operator accessories -that work with your commercial door operator- can make certain tasks easier or improve the safety of your commercial or industrial door.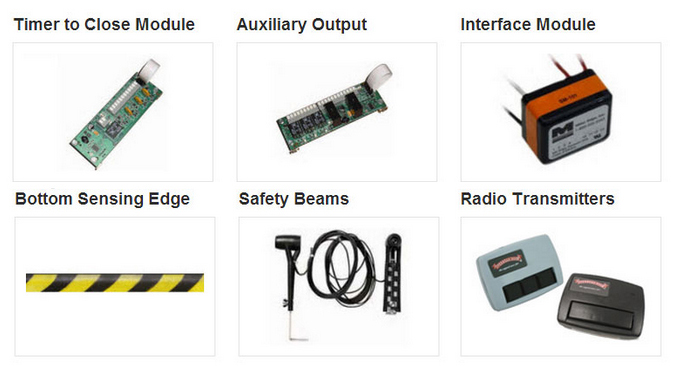 Timer to Close Module – Available for the RMX, RSX and RHX operators, this option provides an automatic door closing feature. It has simple installation instructions and the operator system of your door should automatically recognize the accessory.
Auxiliary Output – This gives you the outputs you need to add a horn, flashing light or lamp to the RMX, RSX or RHX operator.
Interface Module – This allows you to interface both two-wire sensing edges and the X-Series of operators so you can use them together.
Radio Transmitters – You may want to control your overhead door from a distance; if so, these radio transmitters (that come in 1 – 4 button styles) are a great addition to your system.
Bottom Sensing Edge - If you have an RMX, RSX or RHX operator and safety is a concern, this is a great solution. The bottom sensing edge stops the door and reopens it when it makes contact with any obstruction.
Safety Beams – Another optional for stopping or re-opening a door when something in the way are these safety beams. These safety sensors for the X-Series operators can sense when something is in the way and will stop or reverse the door.