While consumers are used to seeing commercial trucks on the highway, most do not realize the vital role trucks play in everyday logistics. In fact, a large number of trucks are now on the road to help meet the daily demand for shipments and deliveries.
If your company is involved with operations that require a loading dock, it is important to understand how this large variety of commercial trucks affects the efficiency, productivity, and safety of your loading dock. This is especially important if you don't have a captive fleet of trucks.
One Size Does Not Fit All
To deal with the need for flexibility at the loading dock, manufacturers design and make available specialty equipment that accommodates a range of truck types and sizes. One of the most useful of these items is the loading dock leveler. When you select and install the right loading dock leveler, you can efficiently work with different truck bed heights and sizes. A loading dock leveler also addresses the problem of different grades at the loading dock.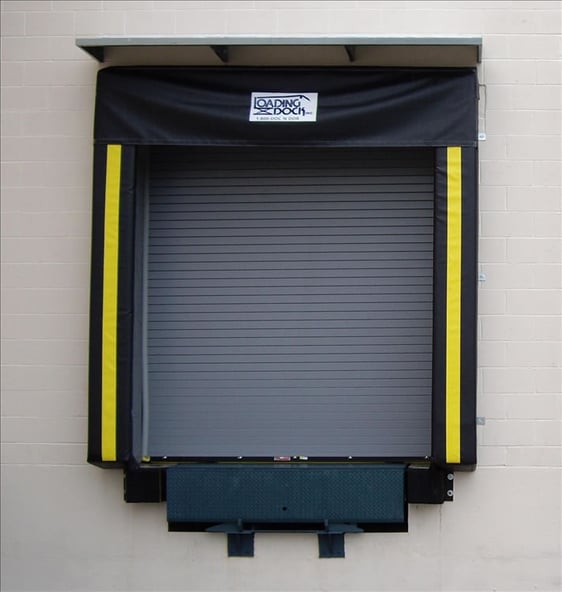 To illustrate just how many different truck types you have to consider, here is a list of just a few of the models you can find waiting at your loading dock:
Double axel semi-trucks and trailers
Container trailers
Flatbeds
High cube vans
Reefers
Low boys
Panel
Stake trucks
City trucks and vans
Whether you're shipping products from your manufacturing facility or receiving goods for a retail store, you can't afford to have your loading dock become a chokepoint due to the wrong-type truck showing up.
If you are designing a new warehouse or distribution facility, or you need added flexibility at your current building, we can help. A call to Overhead Door Company of The Meadowlands & NYC is the first step to finding the ideal, personalized solution to all your loading dock needs. We work with only the most reliable manufacturers of specialty loading dock equipment. Additionally, we install, maintain and service the loading dock equipment we sell.
For more information, please give us a call at 973-471-4060 or email us at info@loadingdock.com
We service Northern New Jersey (Bergen, Passaic, Hudson, Union, Essex, Morris, Hudson, Hunterdon, Middlesex, Mercer and Somerset county/counties), Manhattan, New York City, Brooklyn, Queens, Staten Island, Bronx, Westchester and Rockland.
For 24 hour emergency service, please contact us at 973-471-4060.