IDA Expo 2020
President's Awards Banquet

The Jerry R. Reynolds Volunteer Leadership Award went to




Ranee Patel for her involvement with the IDA Young Professionals Network

Every year, the International Door Association (IDA) recognizes companies and individuals who have served IDA or the garage door industry in an extraordinary way.
This year, we are proud to announce that our Service Manager, Ranee Patel, was chosen for the Volunteer Leadership Award due to her invaluable contribution to IDA's Young Professionals Network (YPN). This award was given at the President's Award Banquet at the International Door Expo in Salt Lake City, Utah in March 2020.
The mission of the IDA Young Professionals Network is to help young professionals build a community of peers within IDA and to promote and support young professionals in their careers. Ranee's main goal was to make sure that young garage door professionals have access to a space where they can grow through mentoring, leadership development and where they can connect with their peers.

IDA's Video About Ranee's Volunteer Work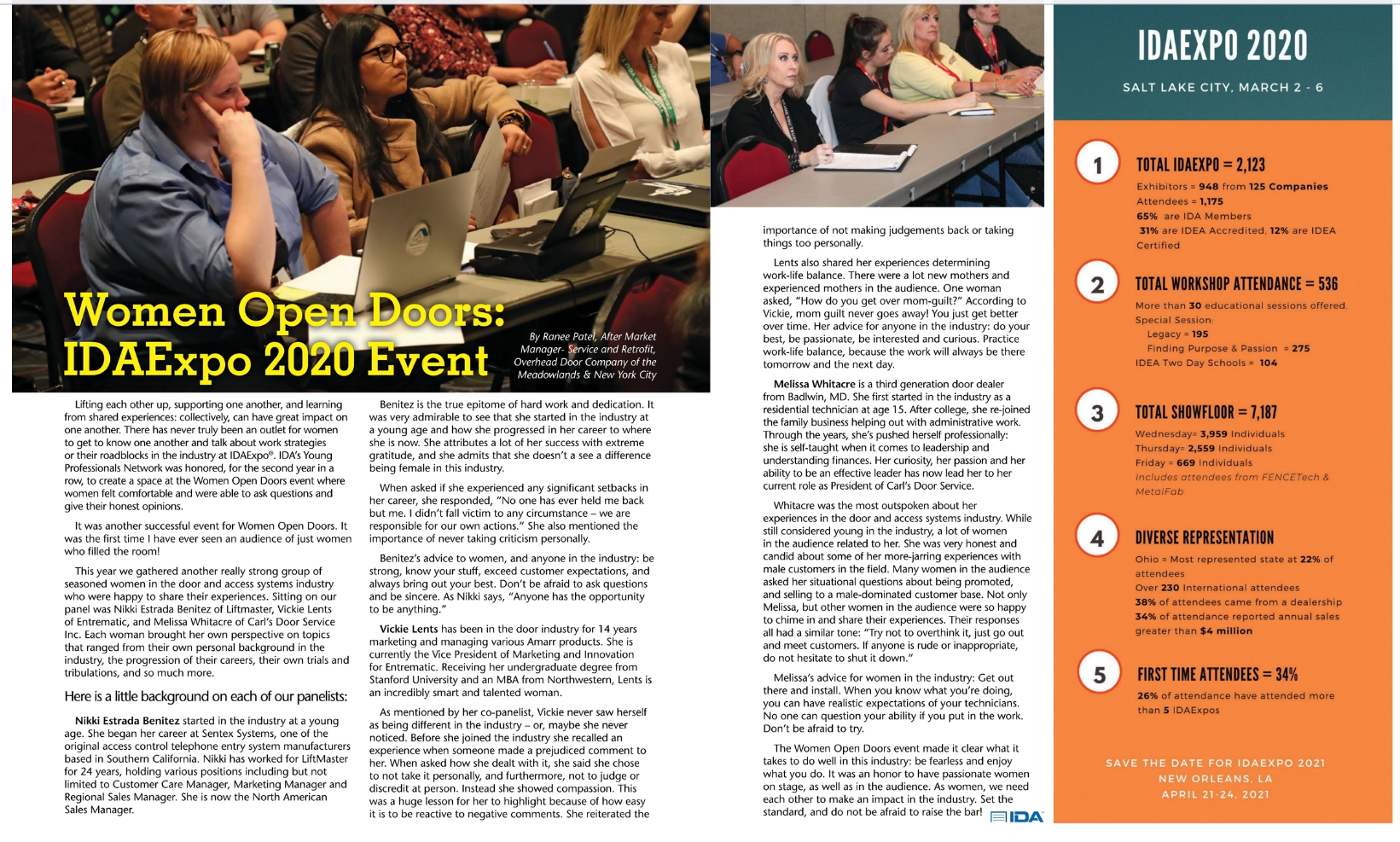 Click here to read the full article
Congratulations Ranee, we are VERY proud of you!