Securing the parking garage in your residential high-rise is crucial: Not only does it give residents a sense of safety, it reduces the chances you'll have to deal with break-ins, thefts, insurance claims, and other lengthy hassles.
Of course, not just any door will do. Speed, noise level, material strength, required airflow and security all play a role. When choosing roll-down doors for your parking facility, you can't afford to get less than quality.
Overhead Door's RapidSlat models offer just that. They open and close quickly and reliably, keeping vehicles moving and reducing the amount of time doors are open to maximize climate control. Live in a tough area weather-wise? No problem: you'll find insulation, weather seals and wind load options to defend against harsh climes.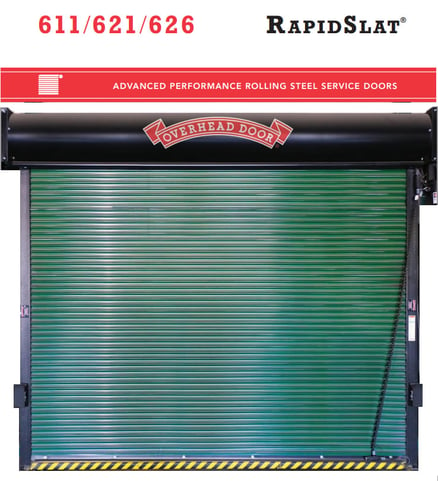 Don't worry about difficult maintenance, either. All the RapidSlat models are built with universal slats and tracks for a quick fix without compromising your workflow.
In a very high-traffic situation, there's only one answer: the Rytec Spiral door. Opening at speeds up to 60 inches per second, it won't hold up the flow of cars in and out of your parking facility. Plus, rigid aluminum slat construction eliminates your need to install a second door for overnight security, and corrosion-resistant materials mean it will hold up under all types of weather.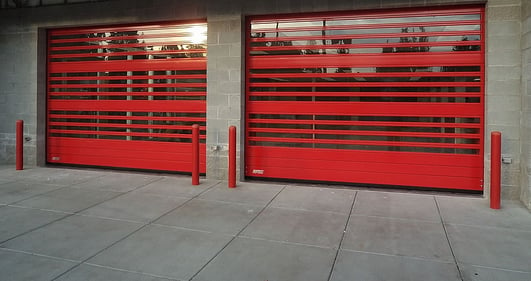 Of course, you care about style too. Your residents pride themselves on living in a plush pad, and you've got to keep up with the times. Luckily, neither the RapidSlat or Spiral doors will work against you there: both offer a stylish spin on security that will add to your building's façade, not detract.
For more information, please give us a call at 973-471-4060 or email us at: info@dockndoor.com
24 HR Emergency 1-201-273-7605
We service Northern New Jersey (Bergen, Passaic, Hudson, Union, Essex, Morris, Hudson, Hunterdon, Middlesex, Mercer and Somerset county/counties), Manhattan, New York City, Brooklyn, Queens, Staten Island, Bronx, Westchester and Rockland.