You can count on us to repair any brand dock leveler.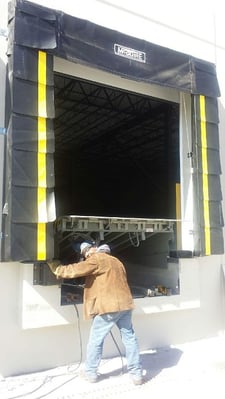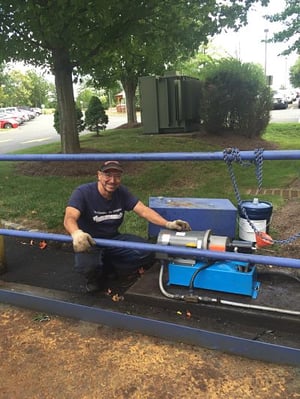 We have replaced loading dock springs on Serco and Kelley loading dock levelers or levelators. We have adjusted dock rollers on Pentalift and Copperloy dock and scissor dock lifts. We have removed and replaced hydraulic pump assemblies for Nordock and Pioneer service loading levelers. We can do planned maintenance on your Rite-Hite loading bay and their Geneysis and Arbon leveler products. We can repair the lip for a dock plate on a Blue Giant loading dock to ensure a full dock plate extension and longer life span. Often airbag levelers go bad, so we can help you replace the airbags in PowerAmp or DLM loading docks. And we can replace the pull chains on Koke dock levelers. Note that McGuire dock levelers like any other brand, can be repainted and pit cleaned. We can replace the dock pads, cushions, seals or bumpers to bring them back to full functional performance.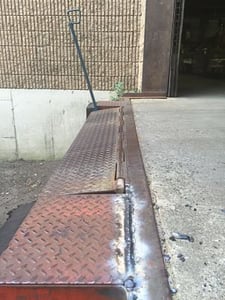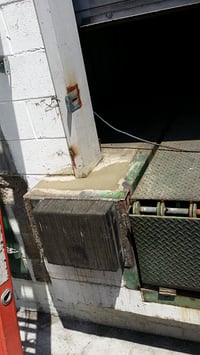 We can repair and replace any dock leveler as long as parts are still made and available. Our industry is filled with great products out there. No matter which manufacturer you originally chose, we can repair your bay leveler repair. You may have in your shipping and receiving docks: Blue Giant, Bluff, Copperloy, DLM, Ellis, Genquip, Kelley, Kelley Atlantic, Level-Rite, McGuire, Nordock, Nova, Pentalift, Pioneer, Poweramp, Rite-Hite, Serco or Vestil/ T&S. If it is safe, check the equipment tags on the leveler. You can usually see the original serial number and weight capacity rating.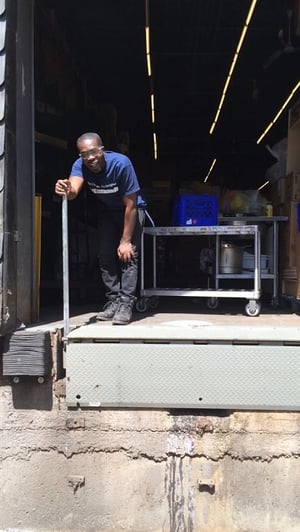 Call our service department for dock levelator repairs before it's too late. We can do a full dock lift repair or replacement. The work can be done quick but certain parts and brands can have a considerate lead time. We can't teleport to your facility yet, so you need to book a service call today for a full assessment.