As a business owner you have to think in different ways to make your store, bar or restaurant more appealing to your potential customers. Our glass & aluminum metal rollup gates, also known as aluminum glass overhead doors, are a great option to consider if you're looking for a highly funcional, durable, clean, modern/contemporary look. These are a wonderful addition that not only add aesthetic, but also make your space appear more open as well.
Our glass and aluminum metal rollup gates are being used by restaurants, bars, food courts, breweries, tourist offices, bowling alleys and auto dealerships all over the country as they are an ideal choice for business that want their interiors visible to their customers.

Benefits of Glass & Aluminum Metal Rollup Gates
Some additional key benefits that these aluminum glass doors can bring to your business are:
- Natural light: They allow natural light to enter.
- Energy efficiency: One of the biggest advantages of installing aluminum glass overhead garage doors is the energy efficiency they offer. There is a wide variety of insulation choices and high R-value ratings that you can choose from, which will help to keep heating and cooling costs down.
- Durability: Aluminum glass doors are very durable
- Lightweight: Having a lighter door will extend the lifespan of the opening and closing mechanism and torsion spring. With less maintenance required, comes lower operating costs.
- Modern/Contemporary look: If you're looking for a polished look, the aluminum glass doors are ideal.
- Non-Corrosive: Aluminum overhead garage doors are non-corrosive, which means they will not rust and will be able to withstand exposure to weather conditions.
Aluminum Glass Overhead Door Installation
Recently, our SuperTechs furnished and installed four sectional glass and aluminum overhead doors at The Pennsy Food Hall at 2 Penn Plaza within the Madison Square Garden Complex.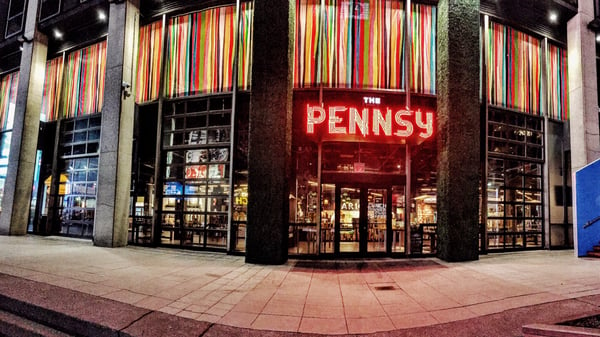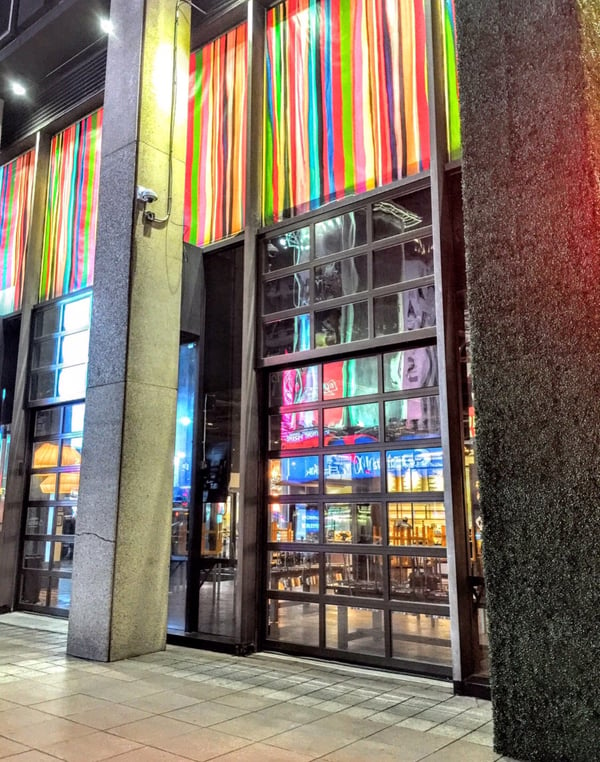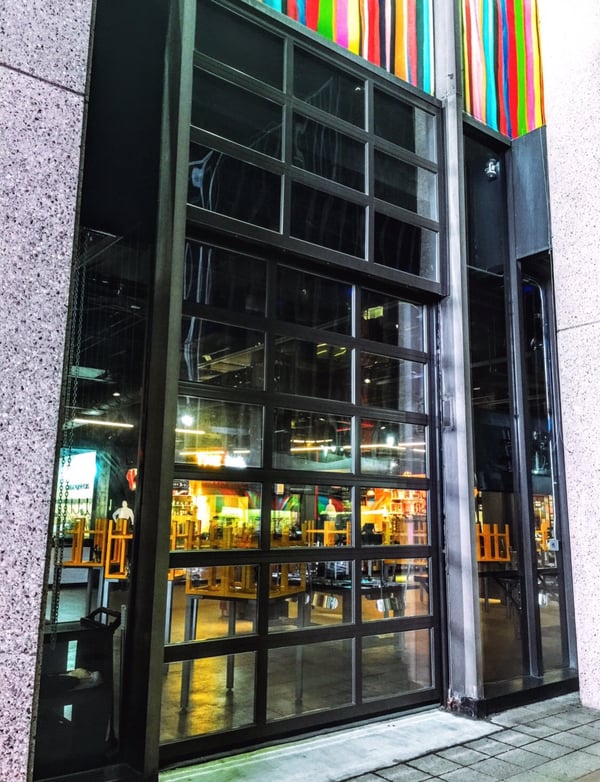 For more information, please give us a call at 973-471-4060 or email us at: info@dockndoor.com
We service Northern New Jersey (Bergen, Passaic, Hudson, Union, Essex, Morris, Hudson, Hunterdon, Middlesex, Mercer and Somerset county/counties), Manhattan, New York City, Brooklyn, Queens, Staten Island, Bronx, Westchester and Rockland.
For 24 hour emergency service, please contact us at 973-471-4060.