Guess where Oreos really came from? It's a secret place called wonder vault! Now, the next question is where can we find the wonder vault? A few months ago, a mysterious Oreo-shaped door in a rolling gate appeared in Manhattan. Parent company Mondelez, came up with a brilliant idea of using Oreo cookie dispensing vault. Most people may wonder how this vault work and when this product first came out.
For those who missed the chance of opening the secret surprise of what is inside the wonder vault. You can check out the pictures below and see what others have experienced during the fun-filled Oreo vault installment.
---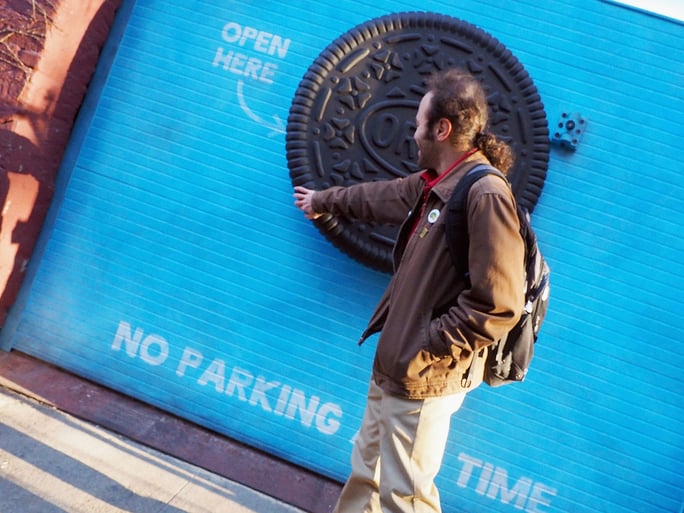 A passerby opens a vault out of curiosity and excitement. Who doesn't want a handful surprise from Oreo anyway?
A sign "Welcome to the Oreo Wonder Vault"-Pull the lever to begin" can be seen inside when the portal like door is open.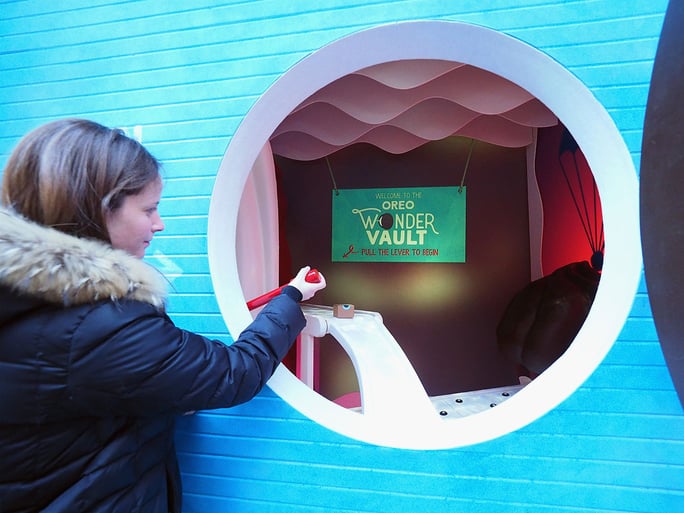 After pulling the lever that set off a whole chain of cookie motion.
---
This is the best part when you get a free treat and watch their pack of not-yet-available limited edition cookies "travel" directly into your own hands.
Unfortunately, we do not sell Oreo Wonder Vaults in our Rolling Doors. But imagine, if we did! YUM! Launching an Oreo Wonder Vault Rolling Door would have been a great April Fool's Day joke.
Call on the pros at Overhead Door Company of The Meadowlands & NYC for all your traffic door, loading dock doors, and rolling door needs. We'll help you find the most efficient and affordable options.
For more information, please give us a call at 973-471-4060 or email us at: info@dockndoor.com We service Northern New Jersey (Bergen, Passaic, Hudson, Union, Essex, Morris, Hudson, Hunterdon, Middlesex, Mercer and Somerset county/counties), Manhattan, New York City, Brooklyn, Queens, Staten Island, Bronx, Westchester and Rockland.