This commercial fire door operator has been approved for use in hazardous locations, it is also Factory Manual (FM) approved for use in Fire Door assemblies and UL listed in the U.S. These standard-duty operator features a 24-hour battery backup and secure mounting options to fit any application. RSX® Fire door operators make it easier and safer to perform daily job duties improving efficiency, minimizing property damage, and providing higher safety in the facility for all occupants.
Commercial Fire Door Operator RSX®
In the event of a power loss, this unique operator will provide additional protection with a fully integrated door release capability and a 24-hour battery backup. We offer a variety of mounting options to fit most applications such as rolling and sectional steel doors.
With the RSX® Operator, after a fire alarm or fire-rated door drop test, there's no manual intervention required to reset the operator, which makes it a perfect choice for commercial use as the door can be motor operated manually upon reset of the fire alarm signal and test key switch.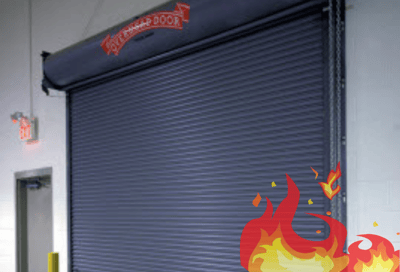 Fire-Rated Door with RSX Operator®


Accessories for RSX® Fire Door Operators
Complete your door system with a variety of optional accessories. ​​​
You can add notification devices such as light, horn, and horn/strobe for audible and visual signaling of alarm condition, and detection devices such as heat detectors and heat/smoke detectors.​
- Timer to Close Module*
- Auxiliary Output Module*
- Bottom Sensing Edge
- Fire Detection & Notification Devices



Click here to read the brochure
Other Commercial Door Operators
Overhead Door® automatic door operators are manufactured to meet the performance requirements of our commercial and industrial doors, offering precise control of y​our door system for years of trouble-free operation. To improve safety and enhance the life of your door and motor, the industry's guidelines for quality assurance recommend a single manufacturer for both door and operator. Overhead Door Company is the only manufacturer that offers a full line of commercial and industrial doors and operators specifically designed for integral applications. We offer the industry's broadest line of electric, automatic door operators to suit new construction and retrofit applications, as well as unusual or special requirements. Our Overhead Door® commercial operators are UL 325 2010 compliant.​​​​
At Overhead Door Company of the Meadowlands & NYC we offer commercial door operators from heavy-duty to light-duty applications:
✔ Heavy-Duty Operators: Our RHX operators are for heavy-duty applications. These can operate up to 60 cycles per hour under a large constant load.
✔ Standard-Duty Operators: Our RSX operators are for standard-duty applications. These can operate up to 60 cycles per hour during peak usage periods only.
✔ Medium-Duty Operators: Our RMX operators are for medium-duty applications. These can operate at 15 cycles per hour.
✔ Light-Duty Operators: Our CDX operators are for light-duty applications. These can operate at 4 cycles per hour.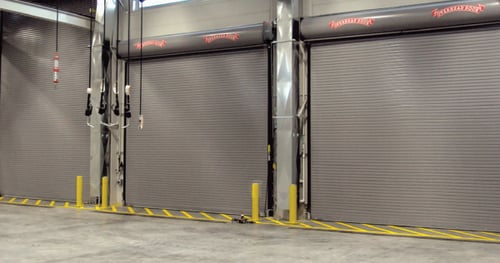 Fire-Rated Doors with Commercial Dire Door Operator RSX
We have acquired enough experience and knowledge throughout the years in the business since 1981 to assist you in finding the perfect solution to meet your commercial garage door needs. Since then, our talented and dedicated team has guaranteed that each customer receives the best service in town every time a customer contacts us to buy, repair, service, or install their commercial doors and industrial doors or their loading dock equipment.
Every product that we install is top quality, meeting or exceeding industry standards. You can be sure that every product comes with a comprehensive warranty and the kind of service, experience, and dedication to quality that will keep your loading dock safe and efficient for years to come. Hesitate no more! Contact us today. You can call 973-471-4060 or email us at info@loadingdock.com


We service NJ and the NYC Metro Areas