Depending on what market you are in, the local authority having jurisdiction may require you to have a garage door with flood vents our louvers to allow water to flow in and out in the event of a dangerous flood or storm.
We have helped a handful of customers in flood plane areas create a door system that meet the local code requirements.
The photos below is of a residential multi-family condo building in Jersey City, NJ. These doors were installed the our own "SuperTechs!"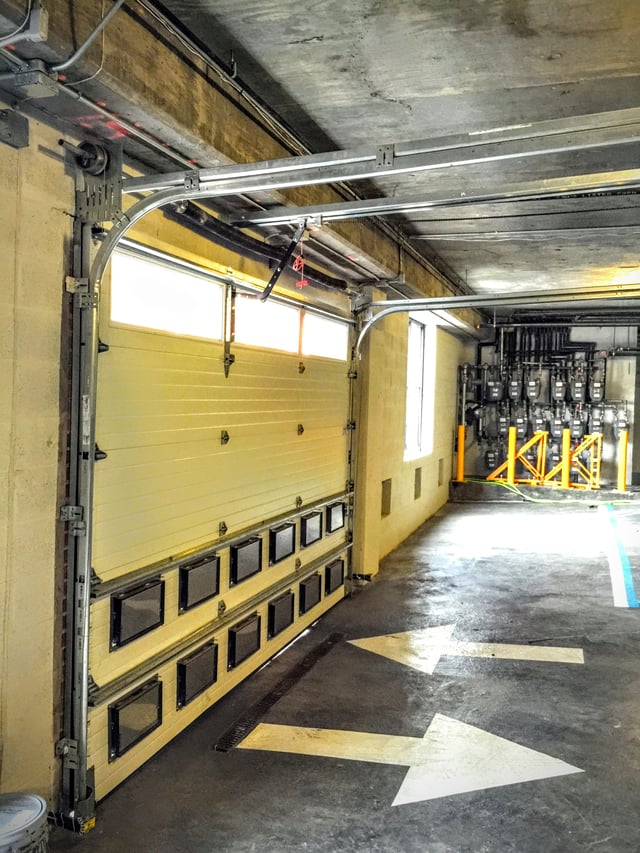 The vent door is latched closed until it comes in contact with floodwater. Entering flood water lifts the patented internal floats which unlatch and allow the door to rotate open. This allows the flood water to automatically enter and exit through the frame opening, relieving the pressure from the foundation walls. Certified flood debris clearance is demonstrated with a 3" diameter opening when the flood door is activated.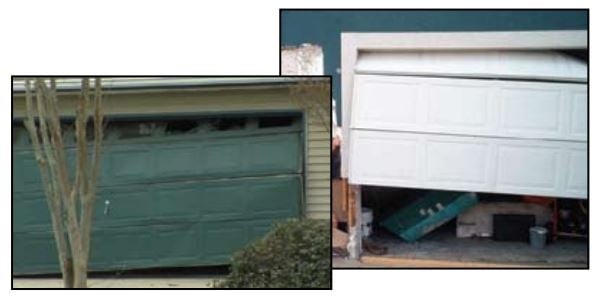 Hydrostatic pressure caused by rapidly rising floodwaters can easily destroy the average garage door.
---
OTHER OPTIONS:
LOUVER VENT PANEL
There is an alternative option that is not rated for flood water - the louver panel system. This is used when air exhaust is important. See here: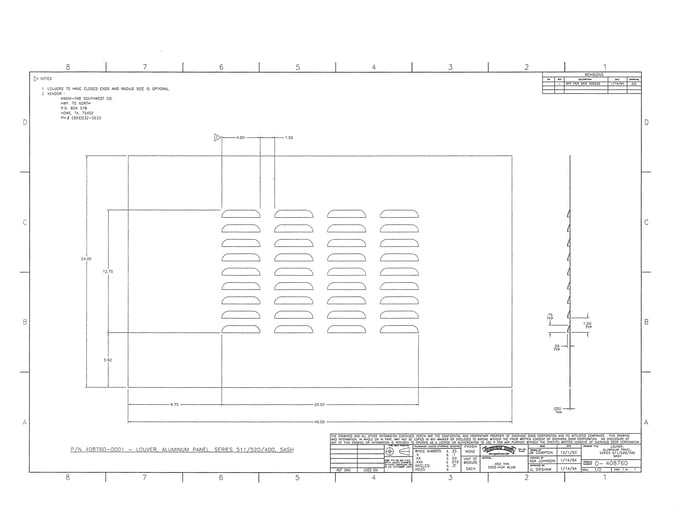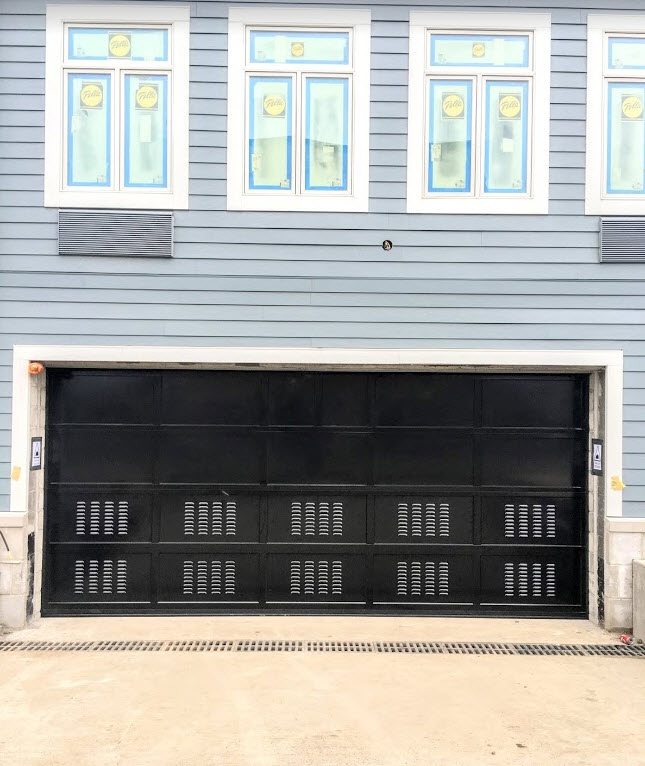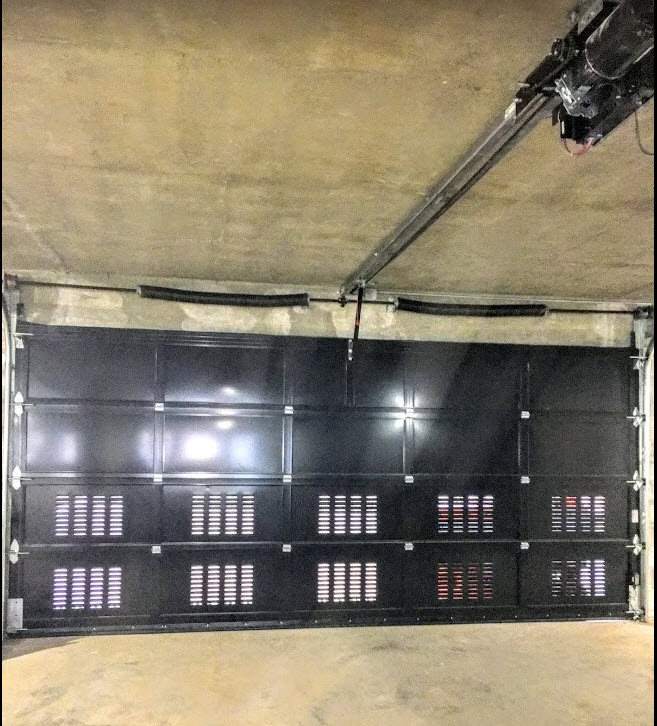 WIRE MESH PANEL

There is an alternative option that allows air exhaust & airflow. See here: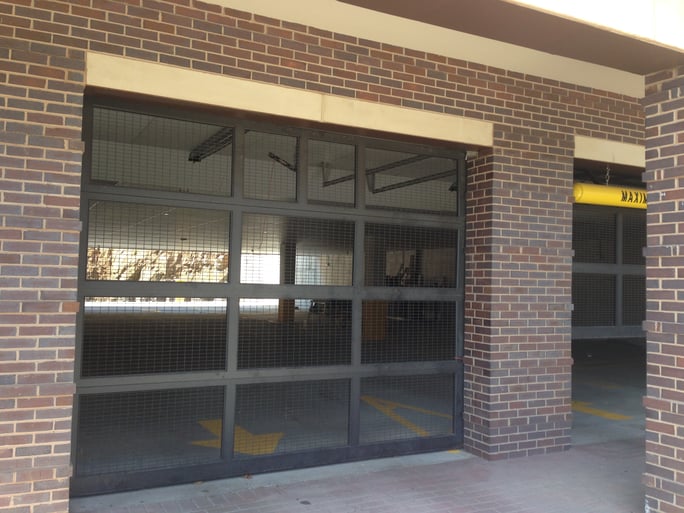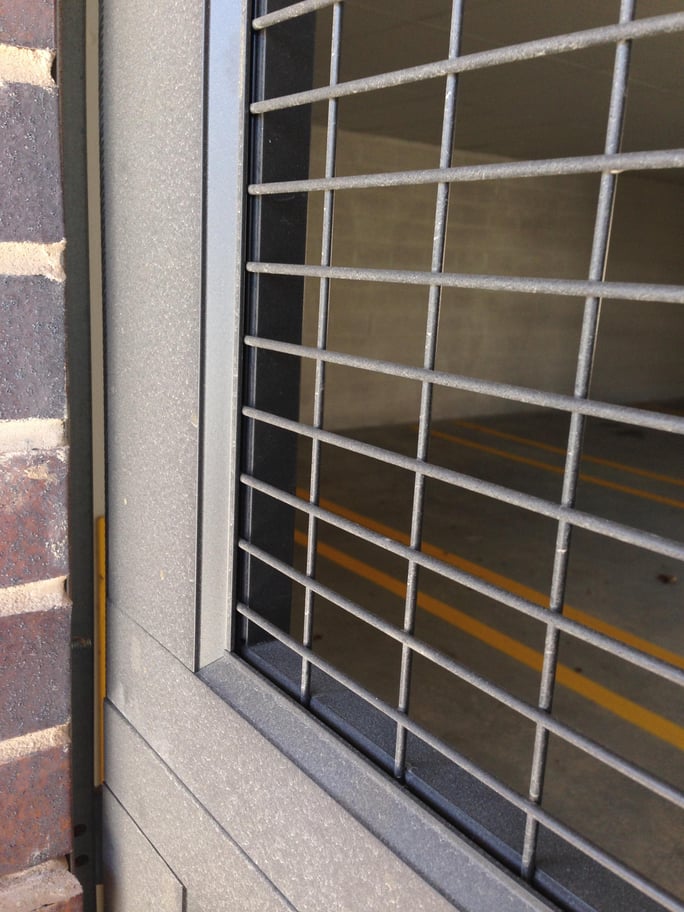 To learn more about our installations in Metro NYC and NJ, check out our product catalog and choose the right commercial door and dock for your facility. Spend some time looking at the sectional doors, rolling steel doors, other industrial doors and the accessories like commercial operators that you can find at the Overhead Door Company of The Meadowlands & NYC. You will appreciate not only our amazing selection but also the level of customer service and care you receive from our team of overhead door experts. You can also read other entries in our blog.