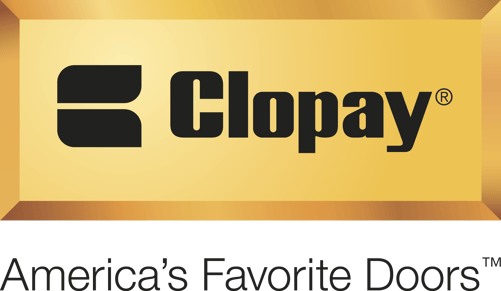 Commercial Overhead Doors play an important role in your business operation. Doors that won't completely close or reverses right away after reaching the floor are the usual manifestations that you would observe if there's a problem with your commercial overhead doors. If your overhead doors start to misbehave even with a minor glitch, make sure to contact the best repairmen to have them checked. You can choose to buy a new commercial overhead door, or take the better suggestion of having them maintained or repaired so that they can perform just when you first have them.
Our competent experts at Overhead Door Company of The Meadowlands & NYC has extensive experience and expertise in providing service and upgrade for Commercial Overhead Doors including repairs for Clopay Commercial Overhead Doors. We are dedicated to offering quality and smart solutions for your commercial overhead doors.
Read more below to check Clopay Overhead Commercial doors that we service.
Clopay has been in the Commercial Overhead Door Business for 50 years. They offer different types of commercial sectional doors and product accessories for any specific door application.
Clopay Sectional Doors/ Architectural Series/ Aluminum Full View Doors 900 Series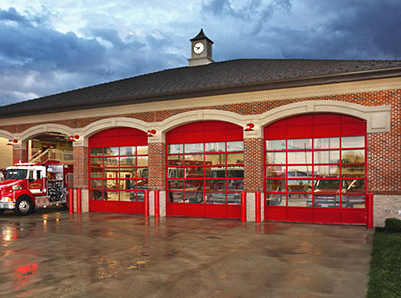 The Architectural Series is ideal for auto dealerships, fancy retail shops and office areas with unique design. These sectional doors come in Model 902 and Model 903.

Clopay Sectional Doors/ Energy Series with Intellicore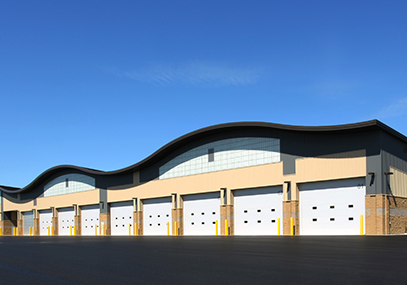 Energy Series with Intellicore suit door application for municipal buildings, distribution centers and firehouses. These sectional overhead doors are insulated with Poly-Urethane. These sectional doors are available in these models; 3708, 3709, 3715, 3718, 3717,3720, 3721, 3722, 3723, 3724,3728,3729 and 3730.

Clopay Sectional Doors/ Energy Series Polystyrene Insulated Doors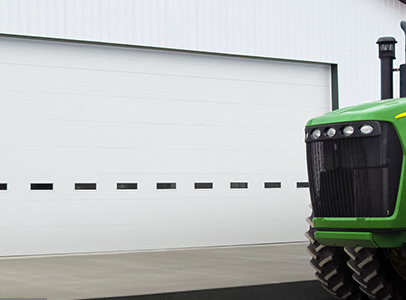 Energy Series steel doors are insulated with Polystyrene that makes energy saving possible. This type of overhead door matches door application for distribution centers, municipal buildings and shipping dock installment. These sectional doors are available in models; 3150,3154,3155,3158,3159, 3200,3208, 3209,3211, 3213 and Model 3220.

Part of the owner's responsibilities to their business establishment also include ensuring that their overhead doors are well maintained and are performing well. Get the best maintenance service for your Clopay Overhead Sectional Doors from the most qualified team at Overhead Door Company of The Meadowlands & NYC Schedule Service with us today!
Clopay Sectional Doors/ Industrial Series Ribbed Steel Doors
Industrial Series Ribbed Steel Doors are ideal option for high-traffic door installment. These matches door application for loading docks and storehouses. Industrial Series are available in models; 664V, 664, 525S, 525V, 524S, 524V, 524, 522S, 522, 520S and 520 model.

Clopay Overhead Sectional Doors Special Products and Accessories
They also offer Special Products and Accessories for your Overhead Commercial Doors like pass doors, security chain link, dock seals, screen doors and breakaway bottom doors.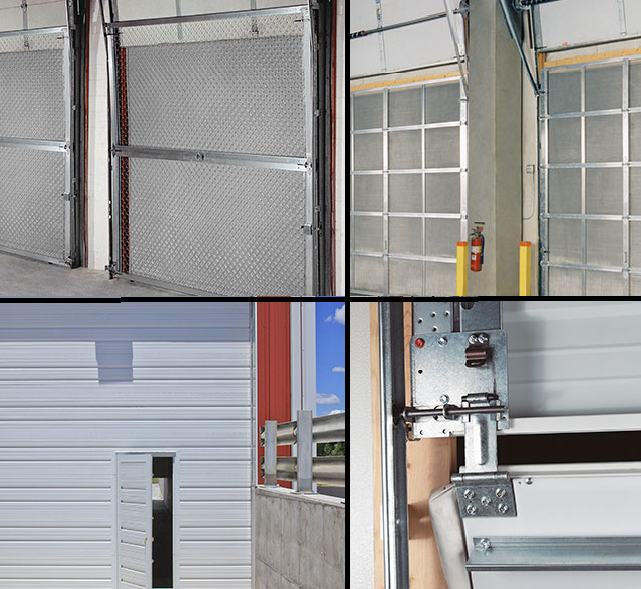 Clopay Pass Doors are available in 3720, 3722, 3724, 3200 and 3220 insulated models as well as 520 and 524 series non-insulated models. Their security link comes in Model 811 and Model 812. Clopay Dock Seals and Shelter are available in Models DS100, Models DS140 and Models DS200
Get fast and sustainable solutions for your Clopay Commercial Overhead doors. Call our team of highly trained team at Overhead Door Company of The Meadowlands & NYC. We guarantee customer satisfaction and peace of mind for every repair, service and upgrade that our team provides.
For more information, please give us a call at 973-471-4060 or email us at: info@dockndoor.com We service Northern New Jersey (Bergen, Passaic, Hudson, Union, Essex, Morris, Hudson, Hunterdon, Middlesex, Mercer and Somerset county/counties), Manhattan, New York City, Brooklyn, Queens, Staten Island, Bronx, Westchester and Rockland.