When you see a commercial truck backed up to a loading dock, you can assume that opening will be secured by a roll down door when the truck pulls away. While home garages have doors that roll up and down, they are quite different from the roll down doors you will see in commercial applications.
Whereas a garage door may cycle once or twice a day over a few years, a commercial roll down door may be called on to endure thousands of cycles of operation every month. Moreover, roll up doors for industrial uses are designed to meet a wide range of different applications and needs.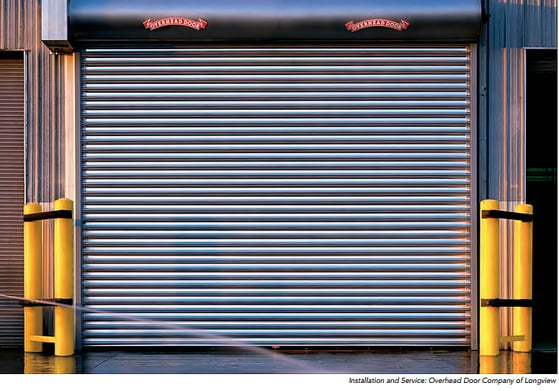 Multiple Designs and Features for Multiple Applications
For example, some roll down doors are manufactured as insulated closures to endure drastic environmental conditions and temperature extremes. Other commercial roll up doors are uninsulated but designed to present attractive exteriors. Still other roll down doors may provide extra security, and some are designed to meet all these and other criteria.
The great advantage to modern roll down doors lies in this ability to match your investment and specifications to specific situation. For example, a parking lot may need only a light-weight mesh construction manual roll up door to limit access. On the other hand, your cold-storage facility inside a warehouse might require a heavy-duty roll up door that is fully insulated and motor-driven.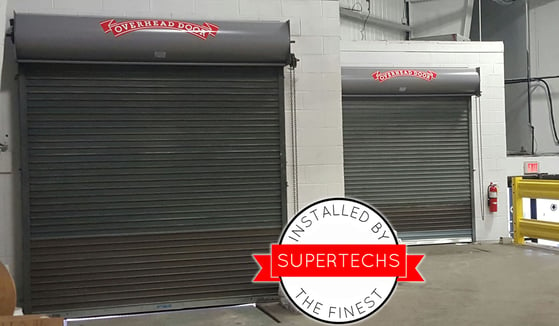 Whatever the application you have that calls for a reliable roll up door, you'll find an optimized solution at Overhead Door Company of The Meadowlands & NYC. We know roll down doors and will help you find the best affordable closure for your specific needs. Additionally, we can explain the advantages of each type of door and the materials available. From choosing the right door to providing reliable installation and maintenance, we make sure your roll down doors do the job day in and day out.
To learn more about other options, check out our product catalog and choose the right commercial door for your facility. Spend some time looking at the sectional doors, rolling steel doors, other industrial doors and the accessories like commercial operators that you can find at the Overhead Door Company of The Meadowlands & NYC. You will appreciate not only our amazing selection but also the level of customer service and care you receive from our team of overhead door experts. You can also read other entries in our blog.

For more information, please give us a call at 973-471-4060 or email us at: info@dockndoor.com We service Northern New Jersey, Manhattan, New York City, Brookln, Queens, Staten Island, Bronx, Westchester and Rockland.

For 24 hour emergency service, please contact us at 800-362-6367.