---
Changing the streetscape:
Brooklyn has been hot with changes of storefronts of aluminum glazing to our aluminum glass garage doors. Restaurants want to bring in more traffic than their competitors. It has been proven that our doors have an ROI that pays for itself in one season. You can get your glass garage doors in various window, lite or glazing options. In addition, the colors for the door is limitless. In addition, this customer below decided to do a color match to the cream color of the ceiling.
Below is Sweethaus, cupcake cafe, in Williamsburg.
The Charlottesville-based operation is Brooklyn's premier cupcake and candy shop offering sweet confections, unique gifts and fun events - the've got something for everyone! Be sure to visit them and tell them your learned about them from this blog post!
Address:
135 Metropolitan Ave, Brooklyn, NY 11249
Sweethaus in Williamsburg, Brooklyn, NYC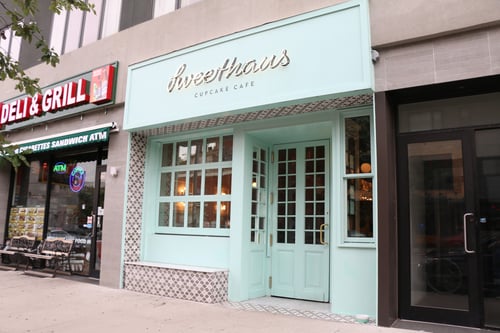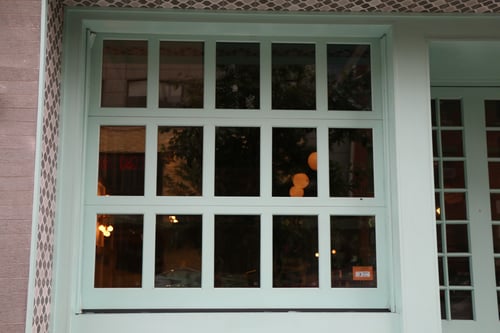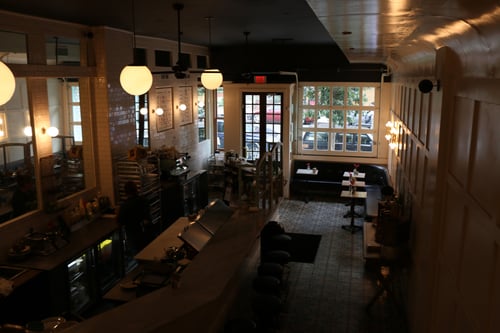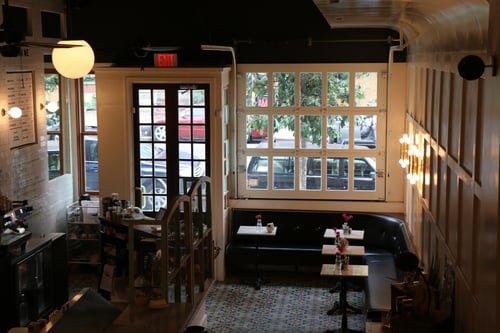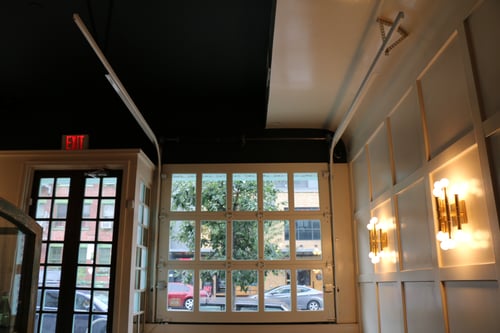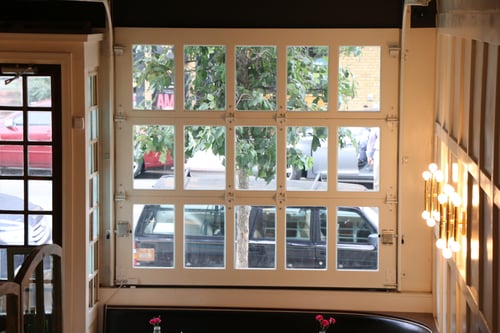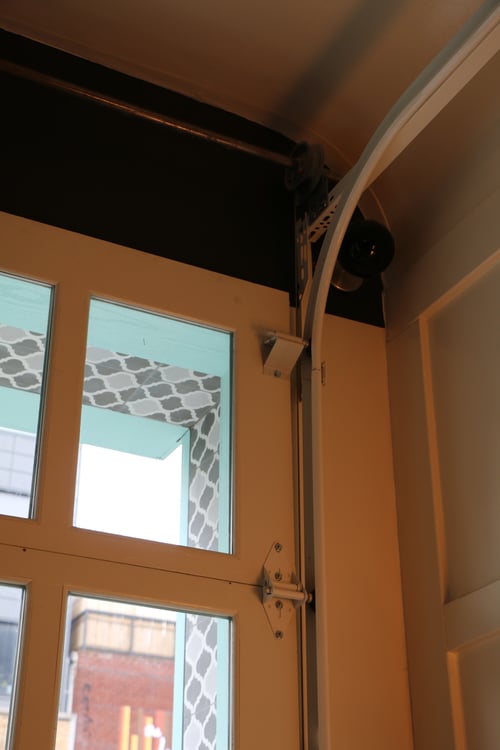 Like this design? Want more examples of projects?
---
---

Call us to design your project. We are here to support architects, general contractors, landlords and restaurant owners in various design planning methods. The 521 Series by Overhead Door Corporation is a great choice. Note that you can also get this in various wood species.
---
To learn more about other options, check out our product catalog and choose the right commercial door for your facility. Spend some time looking at the sectional doors, rolling steel doors, other industrial doors and the accessories like commercial operators that you can find at the Overhead Door Company of The Meadowlands & NYC. You will appreciate not only our amazing selection but also the level of customer service and care you receive from our team of overhead door experts. You can also read other entries in our blog.

For more information, please give us a call at 973-471-4060 or email us at: info@dockndoor.com We service Northern New Jersey, Manhattan, New York City, Brookln, Queens, Staten Island, Bronx, Westchester and Rockland.

For 24 hour emergency service, please contact us at 800-362-6367.