Brooklyn is hot with curtain wall buildings and metal/glass facades. One of the many installations that we did in the past was for Freehold Coffee in Williamsburg. Right opposite of the old Domino Sugar factory lot, you will find a coffee haven created for the remote Brooklyn hipster worker.
Freehold Coffee
45 S 3rd St, Brooklyn, NY 11249
(718) 388-7591
www.FreeholdCoffee.com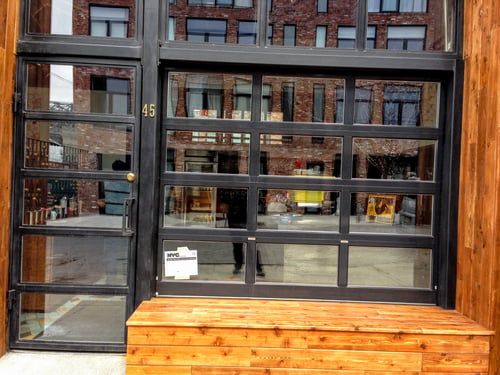 When the metal and glass garage door is in a closed position, it sits on a knee-wall barrier. The architect turned the wall into a bench for patrons to sit outside and enjoy their brew.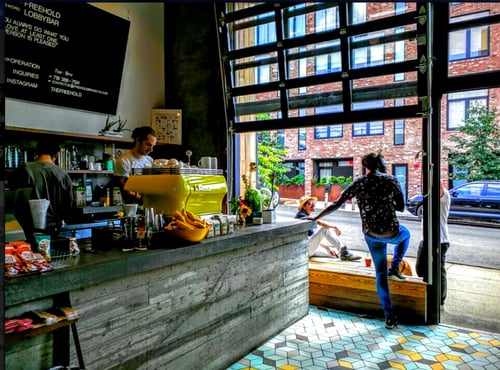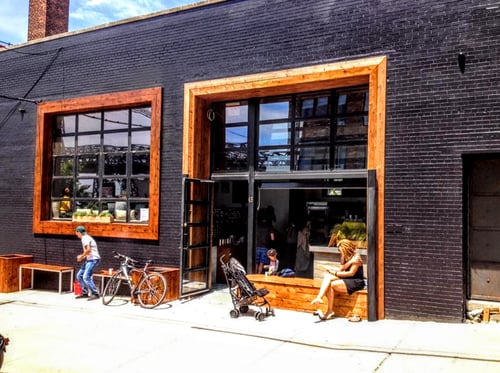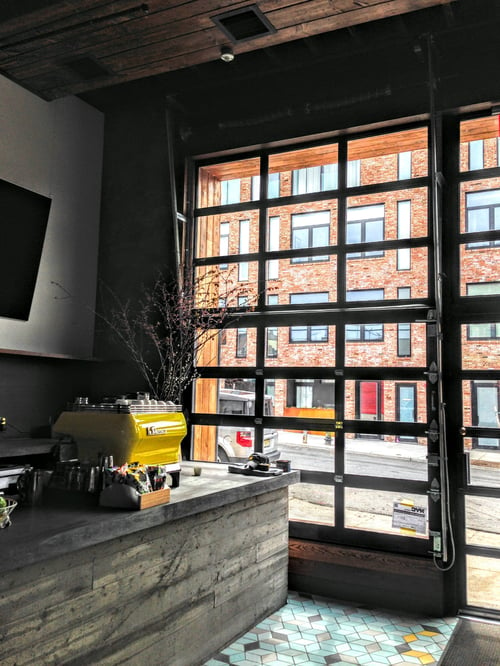 Our glass garage door is only comprised of the bottom (4) sections. Above that, a metal and glass company installed the transom components and the pass door.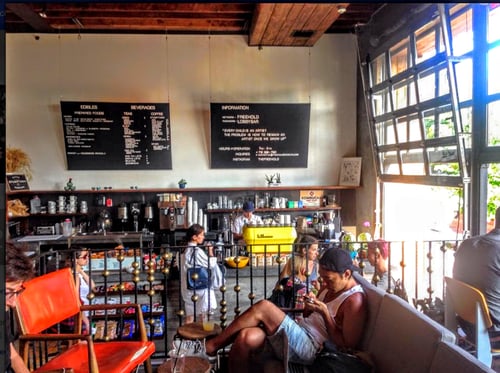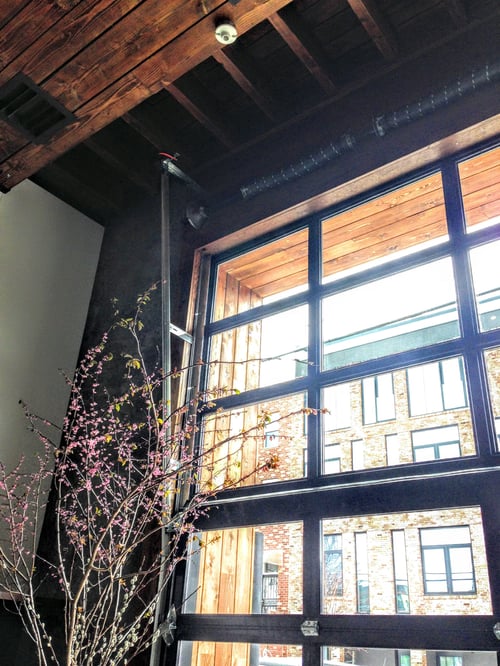 Take a look at our full vertical track and spring system.
Commercial aluminum glass garage door projects require a lot of attention to detail. You will find them used as conference room garage doors, office partitions and storefront like shown above.
For more information, please give us a call at 973-471-4060 or email us at: info@dockndoor.com
For 24 hour emergency service, please contact us at 973-471-4060.
We service Northern New Jersey (Bergen, Passaic, Union, Essex, Morris, Hudson, Middlesex, Hunterdon, Mercer and Somerset county/counties), Manhattan, New York City, Brooklyn, Queens, Staten Island, Bronx, Westchester and Rockland.