The loading dock area is one of the busiest and most used parts of any commercial structure. Because of this, you may want to look at what optional features and accessories that are available that will make every order that comes in or goes out move smoothly. One of these accessories that can help most is a dock shelter. Learn more about this particular addition and then decide if it may be a good addition to your loading dock area.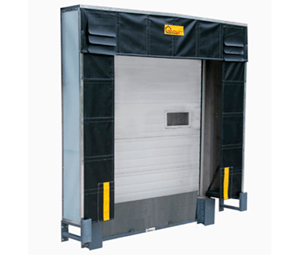 Dock Shelter
What is a Dock Shelter?
Dock shelters are one method of maintaining consistent temperatures and protecting delicate loads during loading and unloading. A dock shelter is adjustable, making it a great choice if there are a number of different trailer sizes that work out of the same dock. When used with a loading dock leveler and/or dock bumpers, you have a loading dock that is prepared to handle even the most difficult loads. The shelters available here at the Overhead Door Company of The Meadowlands & NYC are durable and built to last, making them a great option for all your loading docks.

What is the Difference Between Dock Seals and Dock Shelters?
A dock seal provides a tight seal between the door and the truck and are ideal when you need a tight fit. However, a dock shelter is the better choice when you have a larger door opening or you need to work with different trailer sizes. Both are great ways to save on energy costs and protect delicate loads. If you are unsure which would be ideal for your particular dock, one of the experts can help you decide which loading dock equipment option is best.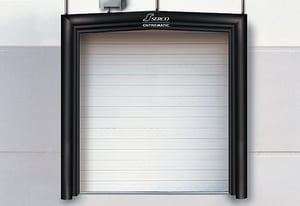 Dock Seal
No matter what accessories you choose to use for your dock, it is important that you give it proper maintenance. Luckily, The Overhead Door Company of the Meadowlands & NYC can help you with all your loading dock maintenance tasks and help keep your shipping area running smoothly now and into the future.
For more information, please give us a call at 973-471-4060 or email us at info@dockndoor.com
For 24-hour emergency service, please contact us at 973-471-4060.
We service Northern New Jersey (Bergen, Passaic, Hudson, Union, Essex, Morris, Hudson, Hunterdon, Middlesex, Mercer and Somerset county/counties), Manhattan, New York City, Brooklyn, Queens, Staten Island, Bronx, Westchester and Rockland.