Fire & Smoke Curtain Installation Company
Call our team at Overhead Door Company of The Meadowlands/NYC, Division of Loading Dock, Inc, for an installed fire-rated fabric roll up curtain for your facility. We have curtains made of fabric and/or steel metal rated for 3/4 hour (45 minutes), 1 1/2 hours (90 minutes), 3 hour and 4 hour.
Our team is ready to do a site survey in your facilities in New Jersey and New York.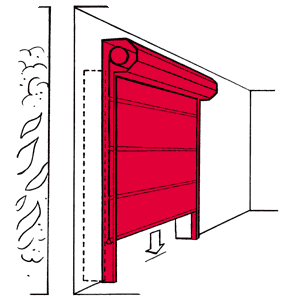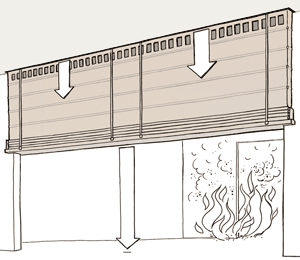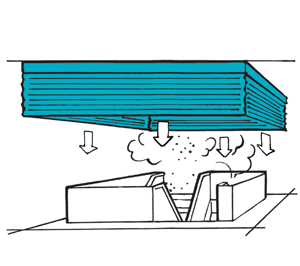 You see these curtains commonly used in airports, assurance buildings, automotive industry, banks, barracks, canteens, car dealerships, car parks, cinemas, cold storage rooms, commercial properties, food industry, furniture and hardware stores, historic monuments, homes for the elderly, hospitals, hotels, industrial plants, kindergartens, museums, office buildings, public buildings, residential buildings, schools, shopping centers, timber industry, town halls, train stations, training centers, underground train stations, universities, warehouses.