Rolling sectional doors are often the ideal solution for securing and providing access to large openings in industrial and commercialapplications. While these sectional doors are available in a large variety of styles, sizes and specifications, you want to work with a vendor that provides you with the greatest dependability and lowest overall cost of ownership.
The highly experienced professionals at Overhead Door Company of The Meadowlands & NYC will assist you in finding the most efficient and affordable solution to your specific sectional door needs.
Many of our clients find they do not need the added cost of insulated doors, and we offer a popular series of non-insulated sectional steel doors that are strong, durable and versatile. All of these doors are appropriate for medium to heavy-duty use in commercial, industrial, and government agency applications. A few of the units available in this series include: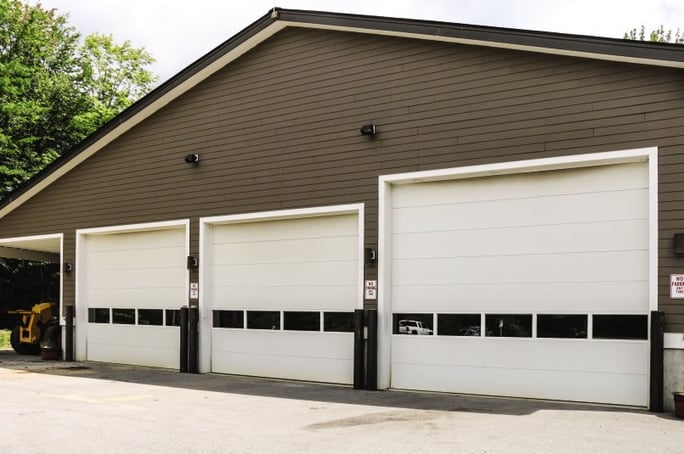 Sectional Steel Doors 420. This 20-gauge steel door is perfect for openings up to 31´2" (9500 mm) in width and 24´1" (7341 mm) in height. Just two of many custom options include weatherstripping and reinforced struts.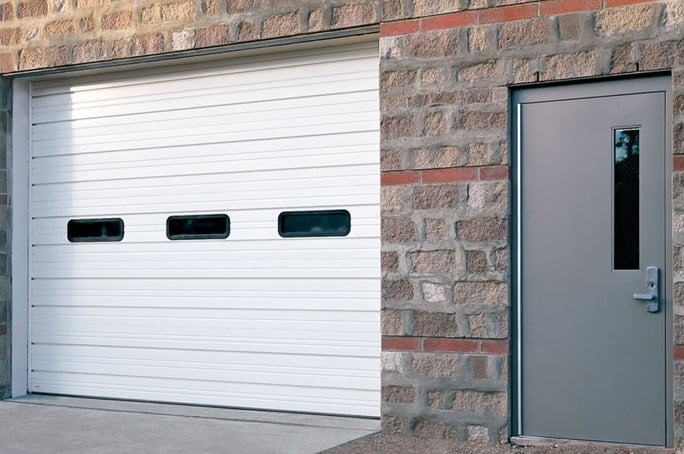 Sectional Steel Doors 424. This unit offer a 2" (51 mm) panel thickness, 16-gauge steel intermediate and end stiles, ribbed steel exterior and a white paint finish. Numerous options are also available.
Sectional Steel Doors 430. The Model 430 accommodates sizes up to 20´2" (6147 mm) in width and 16´1" (4902 mm) in height and is ideal for many medium-duty applications. This unit offers a nominal 24-gauge, ribbed, white galvanized steel exterior with 16-gauge steel intermediate and end stiles. It is also available in industrial brown.
One call to Overhead Door Company of The Meadowlands & NYC will provide you with the peace of mind you expect and deserve when selecting the right sectional steel doors for your specific requirements.
For more information, please give us a call at 973-471-4060 or email us at: info@dockndoor.com We service Northern New Jersey (Bergen, Passaic, Hudson, Union, Essex, Morris, Hudson, Hunterdon, Middlesex, Mercer and Somerset county/counties), Manhattan, New York City, Brooklyn, Queens, Staten Island, Bronx, Westchester and Rockland.