When you turn to us at Overland Door Company of the The Meadowlands & NYC to discuss your need for roll down gates and doors, you'll find a number of affordable options. For many of our customers, our stainless steel roll down gates are a popular choice.
Striking the Right Balance
The process of selecting the right roll down gate involves balancing a number of factors. These include:
Frequency of use
Durability
Price
Appearance
Environmental factors
Weight
The stainless steel roll down gate is often a wise choice because of its ability to provide the ideal solution to many of these needs. While security is always a primary concern, the stainless steel gate provides a number of other advantages.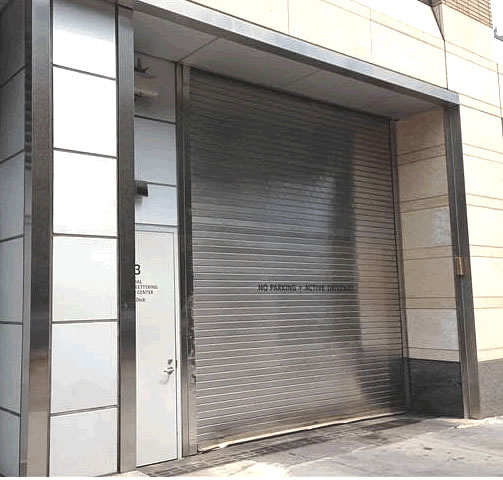 The superiority of stainless steel over many other metals is shown by its wide use in everything from medical to scientific to culinary uses. These characteristics that make stainless steel an ideal choice for your roll down gates include:
Exceptional life cycle. The durability and low maintenance of stainless steel roll down gates make them one of the most affordable choices over any long-term use.
Appearance. The aesthetic appeal of stainless steel is one of its most desirable features. It stays attractive over a longer period with minimal care and upkeep
Wide temperature range. Largely unaffected by wide ranges in temperature, there are grades of stainless steel that resist scaling and retain their strength at extremes of heat and cold.
Resistance to rust and corrosion. You can select a grade of stainless steel to fit your specific environmental concerns. While this metal naturally resists corrosion, you can specify resistance to acids, chorine, and alkaline solutions, even in extremes of pressure and temperature.
Sanitation and Hygiene. Of course, a primary factor in selecting stainless steel is the ability to ensure high levels of cleanliness where needed, especially in food, specialty manufacturing, and medical facilities.
When all the factors are considered, you'll find stainless steel roll down gates are a practical and efficient choice for your rolling gate and door needs.
For more information, please give us a call at 973-471-4060 or email us at: info@dockndoor.com
24 HR Emergency 1-201-273-7605
We service Northern New Jersey (Bergen, Passaic, Hudson, Union, Essex, Morris, Hudson, Hunterdon, Middlesex, Mercer and Somerset county/counties), Manhattan, New York City, Brooklyn, Queens, Staten Island, Bronx, Westchester and Rockland.